PM Oli urges microfinance institutions to invest in remote areas; says no lack of treatment to HIV/AIDs survivors
December 1, 2018 | 10:08 pm&nbsp&nbsp&nbsp&nbsp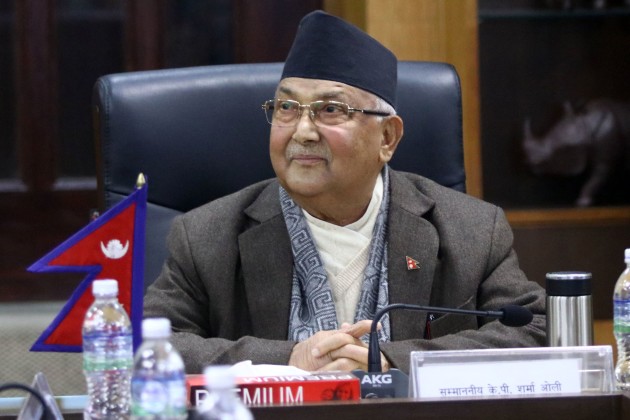 Kathmandu / Dec 01: Prime Minister KP Sharma Oli has urged the Nepal Rastra Bank to regulate properly the microfinance because the microfinance in the far-flung areas was heard to have imposed 18 percent interest to the people.
Addressing the 2nd national microfinance members conference here today, PM Oli also asked the finance and banks to invest in the remote areas.
On the occasion, Minister for Land Reform, Cooperatives and Poverty Alleviation, Padma Aryal, said the financial investment was essential to the project aimed at alleviating poverty, thereby creating self-reliant people.
Acting Governor of Nepal Rastra Bank, Chintamani Shivakoti, shared the information that some Rs 3 billion was invested in the microfinance through the NRB. He underscored the need of strengthening of, end of aberration in and merger of the microfinance institutions.
During the conference, experts on finance presented their working papers, said the organizing committee.
No lack of treatment to HIV/AIDs survivors: PM Oli
Meanwhile, Prime Minister KP Sharma Oli has said there would not be any lack in treatment of HIV/AIDS survivors.
Giving a message on the 31st World AIDS Day today, PM Oli reminded that the government has managed medicine to the HIV infected people free of cost.
"I urge all health facilities to expand this service across the country," PM Oli said, pointing out the need of cooperation from all sides to make the efforts of HIV control more effective.
He expressed commitment that government would work actively to accelerate the strategy to eliminate AIDS by 2030. RSS