Promotion or grade hike for civil servants adjusted to local levels: Ordinance
December 5, 2018 | 9:22 pm&nbsp&nbsp&nbsp&nbsp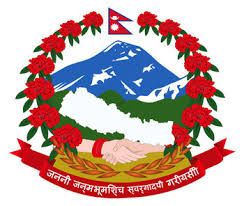 Kathmandu / Dec 5: The government has offered a grade hike or promotion for civil servants volunteering for adjustment at the provincial or local levels under the new civil servants adjustment plan for the federal setup.
The cabinet meeting on Monday endorsed the Civil Servants Adjustment Ordinance 2018 and forwarded it for authentication by the president, said a source at the prime minister's office. The ordinance is expected to be authenticated by President Bidya Bhandari upon her arrival back from Poland .
According to sources, the ordinance has offered two-grade hikes for civil servants who have served in the same position for less than five years. Those having served over five years in the same position will get promoted to the next senior level.
The government was forced to draft a separate law to this effect after civil service trade unions protested against the Civil Servants Adjustment Act introduced last year. The Act had no provision for grade hike or promotion as demanded by the civil servants, and the trade unions challenged the government to implement it.
Civil servants choosing adjustment at the provincial and local levels will not get an opportunity to transfer to the federal services or to other provinces. However, the ordinance has paved the way for transfer them to other local units under the same province.
A committee will be formed under the Ministry of Federal Affairs and General Administration for preparing an Office and Management Survey, with a month's deadline. The ministry will then call for applications by civil servants for adjustment to similar posts at the local levels. Those not taking part in the application process may be deployed anywhere by the federal government .
The government will give priority to considerations such as seniority , current working province or local unit, permanent address, address mentioned in the citizenship certificate and age . According to the ordinance, the government will give preference to adjusting spouses in the same province or local unit. The ordinance also proposes a recommendations committee headed by a Public Service Commission (PSC) member.
The ordinance has made it compulsory for civil servants to attend the offices they are adjusted to within 35 days of deputation. Those not attending the offices deputed to can be relieved of their service if there is no serious issue involved.
The ordinance has also provisioned for the province or local unit concerned to arrange the salary and perks for civil servants under their service as well as severance, pension and other facilities. Such facilities shouldn't be less than at the time of the recruitment of the civil servants under existing law.
The ordinance needs to be endorsed by both houses of parliament within 60 days of the commencement of the next House session.