Cabinet decides to build 41 buildings for official residences in Bhainsepati
December 6, 2018 | 9:13 pm&nbsp&nbsp&nbsp&nbsp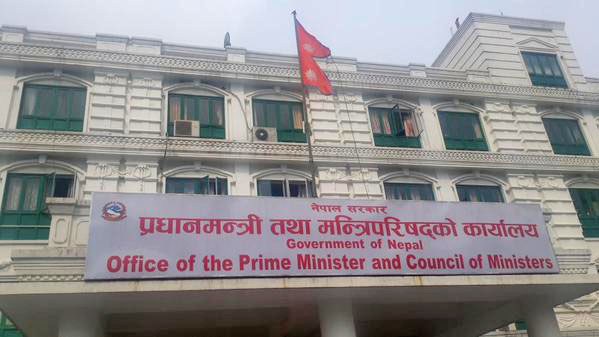 Kathmandu / Dec 6: The government has decided to relocate the ministerial quarters from Harihar Bhawan, Pulchok, to 149 ropani land acquired in Sainbu Bhainsepati, Lalitpur, for building official residences for Members of Parliament (MPs).
A Cabinet meeting on Thursday decided to build 10 State Guest Houses in the compound of current ministerial quarters in Phulchok, and if the land becomes insufficient, use the nearby government land that currently houses National Library for the same purpose.
According to a statement issued by Minister for Information and Communications Gokul Banskota, the government has decided to build 27 residential and 14 office buildings in Bhainsepati, for National Assembly chairperson, vice chairperson, and House deputy speaker and ministers. The to-be-constructed 14 official buildings will be used as contact offices and residences for province chief, and chief ministers.
Likewise, the government said it will charge the Ministry of Urban Development with the responsibility to build a landfill site with necessary infrastructures and a 15-meter tall dam in Bancharedanda, of Nuwakot district, for managing the garbage of Kathmandu Valley.
Minister Banskota also said the government has decided to turn the residence of great Nepali poet Laxmi Prasad Devkota into museum.