Development projects should strengthen nationality: PM Oli
December 7, 2018 | 9:45 pm&nbsp&nbsp&nbsp&nbsp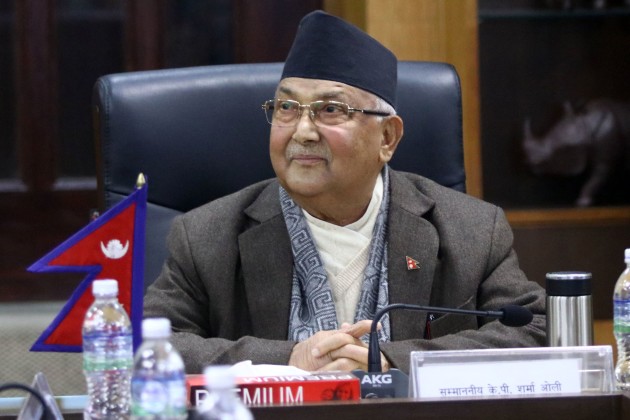 Kathmandu / Dec 7: Prime Minister KP Sharma Oli has said that there would be no compromise on national sovereignty, democratic system, social justice, national integrity and maintenance of peace.
He argued that the development projects should address and strengthen these agenda.
Addressing a preparatory meeting on 'Nepal's Sustainable Goal and 15th Periodic Plan' in the capital city Friday, Prime Minister Oli committed to developing the country very soon.
Prime Minister Oli noted that skills and technology of other countries for development might be lesson for us.
"We can utilize technology developed by others. The 15th periodic plan can be a turning point for development and it should be made effective after reviewing past programs and plans," the PM suggested.
The PM stressed that the periodic plan focused on excavating for the minerals for development.
Use of solar and alternative energy instead of petroleum products could strengthen national economy as well, according to him.