Senior citizens increasingly forced to live at old age home, NHRC report states
December 7, 2018 | 9:45 pm&nbsp&nbsp&nbsp&nbsp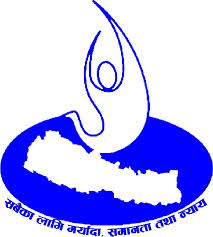 Kathmandu / Dec 7: A study has revealed that the senior citizens are compelled to live in old age home of late though they have the right to live at their home with respect and protection.
The senior citizens are forced to shelter at old age home due to sheer negligence from family members, absence of family, financial problem, pursuit of self-dignity and religious faith, the study stated.
In a study report on old age home and daycare centers launched by the National Human Rights Commission (NHRC) here today, it is stated that the senior citizens are increasingly compelled to stay away from their family members and take shelter at old age home.
Making public the report, NHRC member Prakash Wasti said, "The senior citizens are surviving very painful life. The government has made investments for the construction of old age home but the outcomes are not effective as per the investment."
Owing to growing influence of western culture and exodus of youth force for foreign employment, the aging population is forced to survive their lives at old age homes.
It will lead to a catastrophic situation if the problem is not addressed on time, the report noted.
The NHRC had monitored 86 old age homes, 30-day care centers and six care service centers being operated in 49 districts for six months from Chaitra 2074 to Asoj 2075 BS.
According to the 2011 national census, the number of senior citizens was 2 million 154 thousand and the study shows that the demographic chart of such population has increased by 3- 3.5 percent in this period due to improvement in life expectancy and a falling birthrate.
The number of aged population until this mid-November is expected to be around 2.5 to 2.8 million. There are 141 old age homes in 64 districts across the country. A total of 1,577 people are residing in these facilities and among then, women outnumbered men. All old-age homes, except two, have their own residential buildings.
During the study, it was found that some of the government-run old age homes have a single member. One member is residing in one home and all the facility entire resources have been used for the cause of a single member. There is eight government-handled old age home in the country running with single service recipient. Similarly, 10 such facilities have less than three dependents while ten have 10 or less than this.
The government has invested millions of rupees to establish and operate old age homes.
The Ministry of Urban Development in the current fiscal year invested about Rs 107 million to construct old-age home buildings. The Ministry had spent Rs 83 million in the previous year for the same cause.
The findings of the study are that the overall status of such facilities is not good as per the investment and used resources, commission member Prakash Wasti said. RSS