Hong Kong residents set up trust fund in school
December 7, 2018 | 9:44 pm&nbsp&nbsp&nbsp&nbsp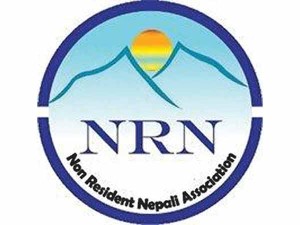 Niroj Koirala / Bhojpur: Bhojpur natives who are currently residing in Hong Kong have established a trust fund worth over Rs 200,000 at Jalpa Secondary School in Bhojpur Municipality-10 of the district.
Under the coordination of General Secretary at Lok Baarta Council Nepal, Bhakta Rai, and Child Disease Specialist, Dr Ganesh Rai, an amount of Rs 2,25,000 has been accumulated in the trust. The interest from the trust amount shall be used to provide scholarships to two academically diligent students, one student belonging to the Dalit community, and one economically disadvantaged student, informed General Secretary Rai.
We initiated this project in order to provide additional support to the students towards their education, he added. The amount was been handed over to the school under the care of school management committee, school principal and people's representative from the ward.
Principal Bam Bahadur Karki said that establishment of the trust has delighted the parents and he further accentuated that earlier it had been difficult to even manage teachers' salaries due to the lack of finances.
For operation of the trust, the school has decided to open a joint account under the name of Kripa Ram Rai, Head at the Student Management Committee at Bhojpur branch of NIC Bank, Principal Karki and ward member of the municipality Deu Prakash Rai.