Government urged to present bill at the earliest
December 10, 2018 | 9:17 pm&nbsp&nbsp&nbsp&nbsp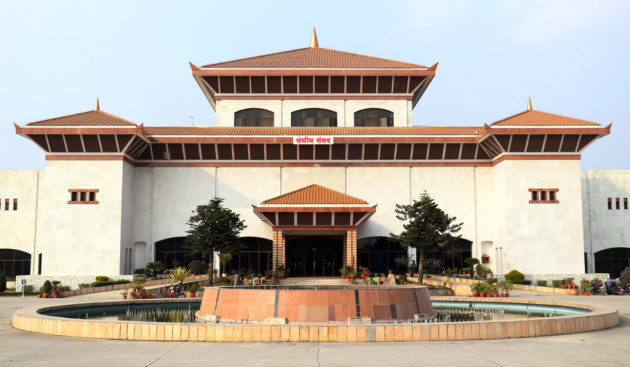 parliamKathmandu / Dec 10: The Law, Justice and Human Rights Committee under the House of Representatives is to draw the attention of the government on the need of presenting bill in parliament at the earliest by preparing the details of the laws that clash with the constitution.
A meeting of the committee took this decision today. Committee president Krishna Bhakta Pokhrel said that a bill related to such laws should be brought and the parliament session also called at the earliest for passing the bill as per the constitutional requirement that laws contravening with the constitution would be automatically null and void within one year of the first sitting of the Federal Parliament.
He said the government should present the related bill at the earliest so that there would be enough time for parliamentary deliberations on the bill. Pokhrel added that the committee would draw the government's attention on this through the Ministry of Law and Justice.
The committee has also made decisions to hold interaction with the Nepal Army, Nepal Police and the Armed Police Force regarding the activities that have to be carried out for the protection and promotion of human rights in Nepal.
It has decided to conduct an orientation on the Criminal Code and the Civil Code to impart knowledge on these laws to the general public.
The committee has also decided to hold discussions with the Ministry of Law, Justice and Parliamentary Affairs, the Office of the Attorney General, the Judicial Council, Nepal Law Commission, the Truth and Reconciliation Commission and the Commission on the Investigation of Enforced Disappeared Persons on issues like the annual plans and programmes and their implementation status. RSS