Solving land compensation to speed up fast-track: DPM Pokhrel
December 13, 2018 | 9:45 pm&nbsp&nbsp&nbsp&nbsp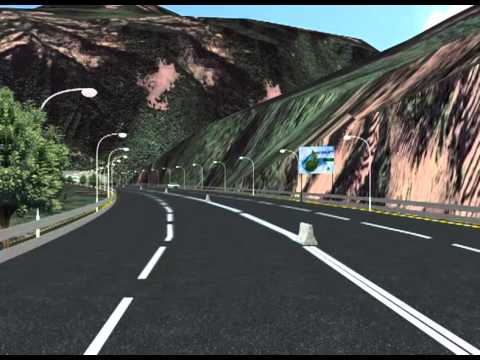 Kathmandu / Dec 13: Deputy Prime Minister and Defense Minister Ishwor Pokhrel has said the Kathmandu-Tarai fast track would be speeded up after solving the land compensation problems at the entry points of Khokana and Bungmati area in the Kathmandu Valley.
During a meeting of the State Affairs and Good Governance Committee of the House of Representatives on Thursday, DPM Pokhrel informed that the complaints from locals were natural while launching mega projects of development linked to national pride and prosperity, so it was not good to speak in a way that obstructs the acceleration of the project.
"Some 50 percent of the land taken for the project in that area has been compensated, but the locals are still demanding compensation. A doubt is there whether some section and people's representatives were behind the locals' demand".
It was not necessary to raise debate and disputes on the same matter because the government in a legal manner had tasked the Nepal Army for the construction of the fast track.
The people from Khokana and Bungmati were now demanding the increase in land compensation, protection of local historical heritage. The DPM further said the preparation of detailed project report based on global tender was already assigned and DPR would be received by the end of coming Magh.
During the meeting, the DPM made it clear that he was aware and serious about the problems as a displacement of the people from Khokana and Bungmati to be created after construction of national pride projects as fast track and the outer ring road.
The government was still in need of the acquisition of some 800 ropanis of land in the areas of Saibu, Khokana, and Bungmati. For the protection of the cultural heritage, Sikali Temple, the local stakeholders, and people's representatives are pressing for slight diversion of the track.
The 76.2km long expressway of the South Asian standard is being constructed by the Nepal Army. It links Kathmandu Valley to Nijgadh of Bara.
In the same meeting today, Home Minister Ram Bahadur Thapa said it was difficult for the Ministry to change or increase the land compensation rate because it would affect entire standard of the compensation.
"There may be land mafias conspiring for the increase in the rate of land compensation, even the irregularities might have been in cahoots with Chief District Officer.
Committee member and lawmaker from Lalitpur, Pampha Bhushal, suggested that as the people in Khokana and Bungmati were affected in the name of project, the entry point of the expressway should be changed.
Similarly, lawmakers Dilendra Prasad Badu and Dr Amaresh Kumar Singh stressed that the construction of the express way cannot be obstructed.
Then government on 4 May 2017 had decided to provide responsibility of fast-track construction to the Nepal Army. Similarly, on 28 May 2017 then Prime Minister Pushpa Kamal Dahal had laid the foundation stone to the mega project.
The government has allocated Rs 10.13 billion for the project for this fiscal year. RSS