Constitutional Council recommends Justice Cholendra Shumsher Rana as new CJ
December 13, 2018 | 9:45 pm&nbsp&nbsp&nbsp&nbsp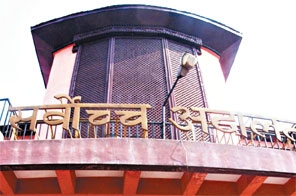 Kathmandu / Dec 13: A meeting of the Constitutional Council has recommended Justice Cholendra Shumsher Rana as the new Chief Justice.
On Wednesday (yesterday), the meeting was put off for the fourth time after Sher Bahadur Deuba, Nepali Congress's chairperson remained absent. In turn, the meeting was rescheduled for today morning.
The Constitutional Council chaired by prime minister includes CJ, leader of the main opposition party, speaker and deputy speaker of the House of Representatives, and chairman of the National Assembly.
Only those who have served as a Supreme Court (SC) justice for at least three years are eligible to become CJ, according to the constitution. Joshi and Rana are the only justices who have served the SC for three years.
The current chief justice, Om Prakash Mishra is retiring on December 31.