PM says government has achieved extraordinary achievements
December 16, 2018 | 9:55 pm&nbsp&nbsp&nbsp&nbsp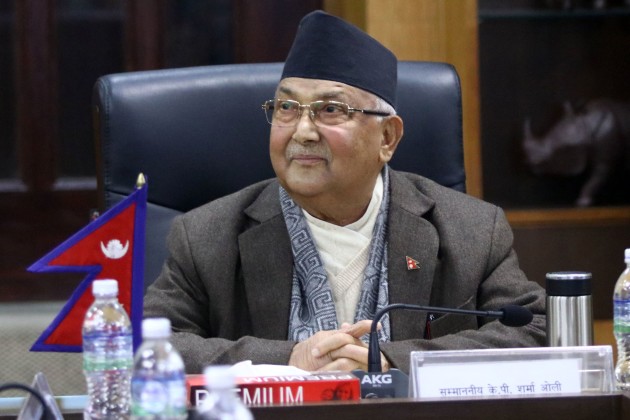 Kathmandu / Dec 16 : Prime Minister KP Sharma Oli said it was his duty to speak against the negative publicity being made against the government, his party and the president.
"We have made some extraordinary achievements but there is a war going on against us in the form of negative publicity," PM Oli said at the unification programme of then CPN-UML and CPN (Maoist Center) aligned federations of law professionals in Kathmandu.
Oli also lashed out against the criticisms against the president. "There have been unnecessary criticisms made about the president. This attack is not against the person but an attempt to weaken the republic system," Oli said.
Oli said it was his duty to speak against those criticising the republic system. "A tigress will always retaliate if its cub comes under attack, no matter the size of the crowd. Those attacking the government, communist movement and communist party should understand this," PM said.