Govt vows to resolves inter-state issues to a deadline
December 18, 2018 | 9:11 pm&nbsp&nbsp&nbsp&nbsp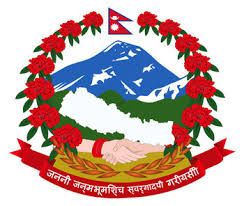 Kathmandu / Dec 18: The government has decided to resolve the existing inter-state issues by setting a strict deadline.
A meeting of the Inter-State Council held at the Prime Minister's Office in Singha Durbar on Tuesday decided to form a Commission for the Natural Resources and Finance and conclude the integration process of the government officials by January 14.
In the Inter-State Council meetings held on December 9 and 10, chief ministers had expressed grievances accusing the federal government of being reluctant in decentralizing the Center's authority as per the spirit of federalism and allotting adequate budget. They had also complained that even six months after their formation, most provincial governments were still poorly staffed as the federal government failed to depute enough officials to the provinces.
A five-member task-force led by Home Minister Ram Bahadur Thapa was then formed to address the issues that the provincial governments have been grappling with.
The deadline has been set as per the report of the task-force, said Province 2 Chief Minister Lal Babu Pandit. "A deadline has been fixed to formulate necessary regulations, carry out development projects in provinces and manage staffers to implement the projects," said Raut.
According to Raut, Prime Minister and the Council of Ministers will coordinate with the provinces as opposed to the demand of separate mechanism that had been put forth by some chief ministers. In the meeting Prime Minister KP Sharma Oli underlined the need to move ahead by resolving the existing issues through cooperation rather than complicating them further.
Raut, who is a task-force member, said that the Public Service Commission will itself discharge the responsibilities of recruitment-related activities until the Public Service Commission at the province level is in place.