Former Princess Prenana files writ petition at SC
December 21, 2018 | 10:02 pm&nbsp&nbsp&nbsp&nbsp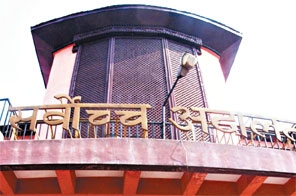 Kathmandu / Dec 21: Former Princess Prerana Rajya Laxmi Singh has moved the Supreme Court (SC) challenging its previous verdict to nationalize her property obtained through dowry.
Filing a writ petition at the SC on Friday she has reiterated her claim that the property she had obtained through dowry should be returned in her name.
A joint bench of then Chief Justice Sushila Karki and Justices Deepak Karki and Sapana Malla had issued a verdict, nationalizing the 15 ropanis and 1 anna of land based in Chhauni that Prenana had obtained through dowry two years ago.
The land was in the name of former King Birendra Shah. Former King Gyanendra Shah had given the aforesaid land to his daughter Prenana in dowry while marrying her off.
After the country turned into republic, the government had decided to convert the property of the former monarch to Nepal Trust including the land in question.
Earlier, a joint bench of former Chief Justice Ram Kumar Shah and Justice Cholendra Shumsher Rana had issue a verdict in Prenana's favor ruling that the land belonged to her since she obtained it through dowry. Courtesy: Myrepublica