America visit has been successful: Minister Gyawali
December 23, 2018 | 9:51 pm&nbsp&nbsp&nbsp&nbsp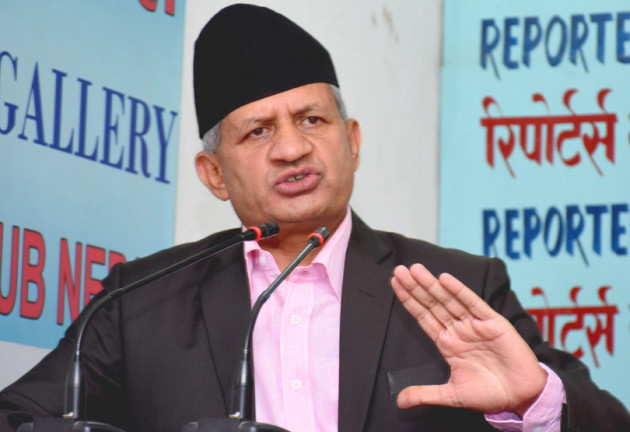 Kathmandu / Dec 23: Minister for Foreign Affairs Pradeep Gyawali has claimed that his official visit to the United States of America has been very successful.
Briefing the media persons on his recent visit to the USA at the Ministry of Foreign Affairs on Sunday, Minister Gyawali expressed his confidence that the bilateral meetings held between the two countries during his recent visit to America will take bilateral relations to a new height.
Minister Gyawali held bilateral meetings with his counterpart Secretary of the State of the United States Michael Richards as well as other high-ranking officials during the visit.
"I held a bilateral meeting with Secretary of the States of the United States Michael Richards and other official dignitaries during my recent visit to America. The meetings focused on the mutual benefits between the two countries and dwelled on ways to take the bilateral ties to a new height," Gyawali said in a press note issued following a press briefing today.
Minister Gyawali said to have informed the US government about Nepal's peace process, latest political development and priorities of the Nepal's government.
During the meeting, Gyawali also urged the US government to facilitate the investment summit to be held toward the end of March and apprised it of Nepal's contribution toward world peace made by our troops and our efforts in the Korean peninsula and denuclearization.
Minister Gyawali had left on a five-day official visit to America on December 6.