PM commits relief support to Mahakali flood victims
December 24, 2018 | 9:57 pm&nbsp&nbsp&nbsp&nbsp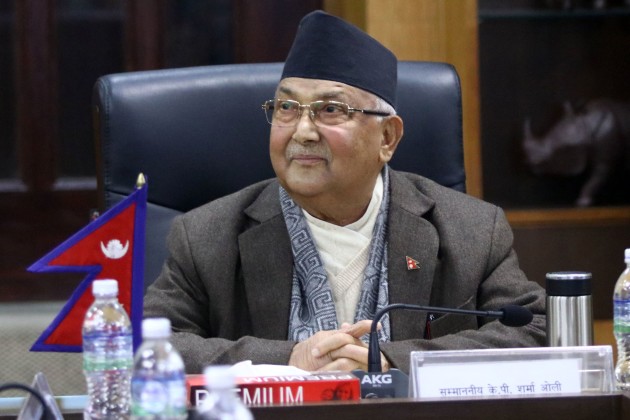 Kathmandu / Dec 24: Prime Minister KP Sharma Oli has committed to reaching relief support to the Mahakali flood victims.
While receiving a four-point memorandum submitted by Mahakali Flood Disaster Victim Management Struggle Committee at PM's official residence at Baluwatar today, Prime Minister Oli added that he was well aware about the problems of the victims and would take the initiative to ensure relief support to them.
Lawmaker Ganesh Singh Thagunna, who was also part of the delegation, shared that erstwhile governments had also assured relief support to the victims but they were not put into action.
The struggle committee has thereby demanded that the government provide relief support as soon as possible as funds for such victims were deposited in the Prime Minister Natural Disaster Relief Fund.
Earlier, the committee had submitted its memorandum to Minister for Home Affairs and Minister for Finance. RSS