Paddy production increases nine per cent this year
December 27, 2018 | 9:31 pm&nbsp&nbsp&nbsp&nbsp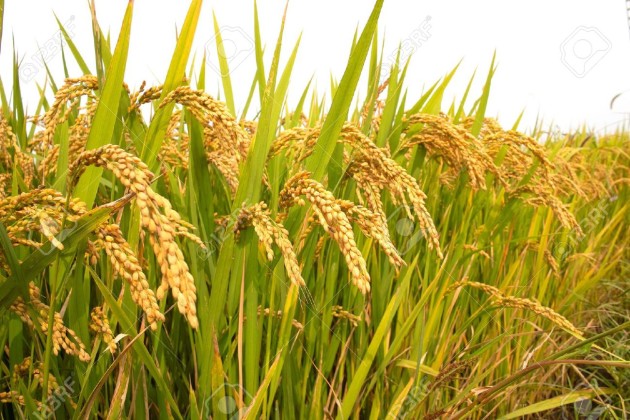 Kathmandu / Dec 27: Paddy production has increased around nine per cent this year across the country, but is not enough to meet the overall demand for 6.1 million metric tonnes of paddy.
The total 5.6 million metric tonnes of paddy was produced this year as compared to 5.1 million metric tonnes last year, said Ram Krishna Regmi, senior data officer at the Ministry of Agriculture and Livestock Development.
The fourth three-year plan of producing 5.5 million metric tonnes paddy has been achieved however, said information officer of the ministry Binod Bhattarai. The overall increment in paddy yield is 8.89 per cent this year, said Regmi. The increment per hectare of land stands at 3.76 metric tonnes as compared to 3.5 metric tonnes last year.
The paddy fields swelled around 22,000 hectares this year, an increment of 7.27 per cent, he said.
Rains, arrangements for fertilisers on time, the use of hybrid seeds, and less impact of natural disasters are said to be the reason behind the increment in paddy production, said the ministry's secretary Yubakdhoj GC.
Province 2 topped the paddy production increment this year among the seven provinces, said the Ministry. The province witnessed the production of 1.49 million metric tonnes of paddy, an increment of 209,000 metric tonnes.
The paddy plantation this year covered 1.49 million hectares of lands as compared to 1.46 million hectares last year, said the Ministry. Approximately 97 per cent paddy plantation occurred across the country. RSS