NA forms draft committee to amend regulations
December 28, 2018 | 8:52 pm&nbsp&nbsp&nbsp&nbsp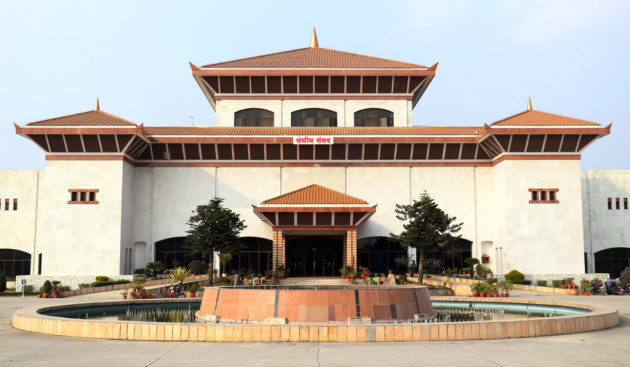 Kathmandu / Dec 28: A meeting of the National Assembly (NA), upper house of the Federal Parliament, has constituted a draft committee to amend the NA regulations, 2075 BS.
The committee comprises Jitendra Narayan Dev, Jeevan Budha, Dil Kumari Rawal (Parbati), Parshuram Meghi Gurung, Pramila Kumari, Ram Narayan Bidari, Bidya Devi Rana, Brishesh Chandra Lal and Sher Bahadur Kunwar.
In today's meeting, lawmaker Dinanath Sharma presented the proposal relating to formation of the committee and it was backed by lawmakers Ramchandra Rai and Anita Devkota.
Besides, the meeting unanimously endorsed the proposal which was tabled seeking consideration into the Passport Bill-2075 BS. Foreign Minister Pradeep Kumar Gyawali presented the proposal before the meeting.
The upper house shall meet again at 1:00 am on January 4. RSS