Education Ministry gears up to celebrate 4th National Yoga Day
December 30, 2018 | 9:13 pm&nbsp&nbsp&nbsp&nbsp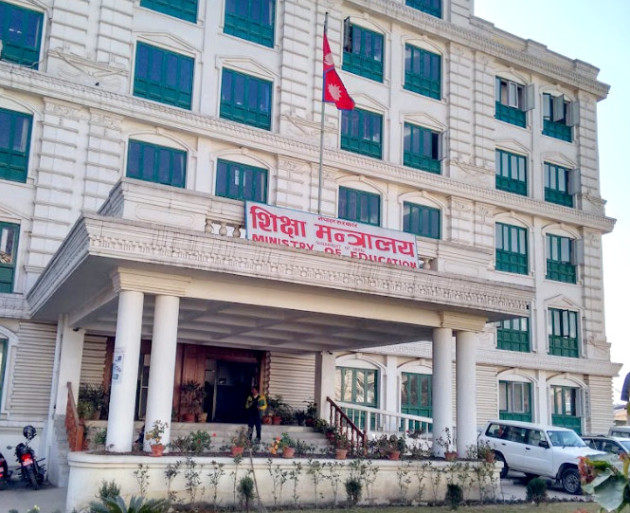 Kathmandu / Dec 30: The Ministry of Education, Science and Technology has decided to observe this year's (fourth) National Yoga Day by organizing several programs.
It has agreed to celebrate the Day in the presence of representatives from organizations conducting Yoga, meditation and other spiritual classes.
A ministerial-level meeting held under the chair of Minister for Education, Science and Technology Giriraj Mani Pokhrel took a decision to this regard.
On the occasion, the Minister informed that the Ministry was planning to keep records of human resources involved in the Yoga field. All provinces and districts are also observing the Day this time. The Social Development Minister at the province and District Coordination Committee at the district level will arrange the programs for celebrations.
Besides, the Minister for Federal Affairs and General Administration will be requested to direct the all 753 local levels to celebrate the Day as Nepalis are for reviving the practices of Yoga nationwide.
Nepal Maharshi Vedic Foundation chair and former minister of state for home affairs Deepak Prakash Banskota, ministry secretary Khagaraj Baral and Dr Chintamani Yogi among others present on the occasion were of the view of prompting the Yoga practice throughout the year, bearing in mind its worth value in human life.
Morning rallies, Yoga classes, mediation and interactions are the parts of the Yoga Day Celebrations.
The Council of Ministers on August 13, 2015 had officially decided to observe the Magh 1 every year in the Nepali Calendar as the National Yoga Day and handed the responsibility its coordination to the Ministry of Education.
There are presently over 600 organizations related to Yoga in Nepal. RSS