Special class secretaries adjusted
January 22, 2019 | 9:42 pm&nbsp&nbsp&nbsp&nbsp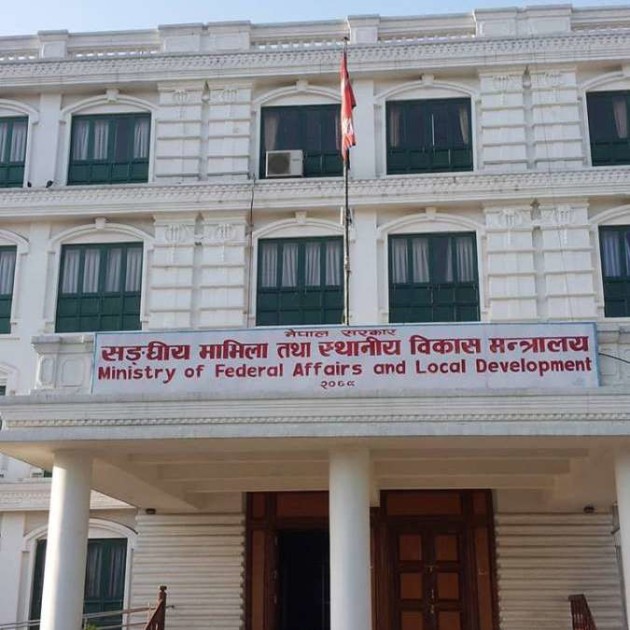 Kathmandu / Jan 22: The government has adjusted 56 special class secretaries as per the Civil Servants' Adjustment Ordinance 2075.
Undersecretary at the Ministry of Federal Affairs and General Administration, Anita Niraula, shared that the special class secretaries were handed the letters of adjustment based on seniority.
The Ministry had earlier sent the letter informing the agreement of secretaries for the adjustment to the Office of the Prime Minister and Council of Ministers. The PM's Office sent back the letter of secretaries' adjustment based on the information of the Ministry.
Similarly, the Ministry has prepared the letters for the adjustment of the joint secretaries at all three levels. The PM's Office would be sent the letter of adjustment of some 600 joint secretaries. After the PM's Office approves the letter, the adjustment letter would be given to prospective joint secretaries. Secretary Dinesh Thapaliya would distribute the letters.
The civil servants had filled the forms for adjustment from December 26 to January 16.
The government is reshuffling the civil service in line with federalism by adjusting 47,920 employees at the federal level, 22,755 at provincial and 67,503 at the local level. RSS