Health structures and power delegated to provinces
January 23, 2019 | 9:32 pm&nbsp&nbsp&nbsp&nbsp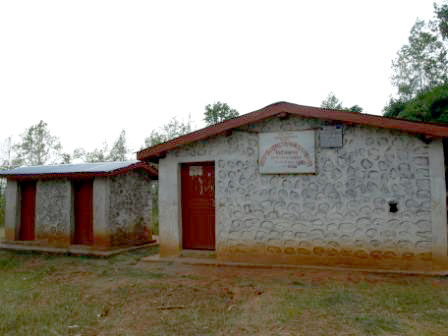 Kathmandu / Jan 23: As part of implementing the federal system, the Ministry of Health and Population has devolved its various structures and rights to the provincial governments.
In line with the schedule of the Constitution, the Ministry handed over 11 rights along with responsibilities to the provincial governments. Information to this was shared by the Ministry at a press meet here Wednesday.
The devolution of power has been taken as a milestone to bring the constitution into practice. The Health Ministry is ahead of other ministries in terms of devolving power from the center to the provincial governments.
With the devolution, the provincial government will have the hospital and health institutions with specialists.
The offices handed over are regional health directorate, training center, medical store, sub-regional training center district public health office, assigned regional hospitals, zonal hospital, district hospital, regional, zonal and district ayurvedic hospital.
The provincial governments will have the rights to transfer and install the health employees up to 10th level director in line with Nepal Health Service Regulation 2055.
At the program, the secretary at the Health Ministry and the secretaries from all seven provinces representing the Ministry of Social Development, signed the letter of rights devolution in the presence of Deputy Prime Minister and Minister for Health and Population, Upendra Yadav, Minister of State for Health and Population, Dr Surendra Kumar Yadav, and the Ministers of Social Development from the respective provinces.
On the occasion, Province 1 Minister for Social Development Jiban Ghimire said it was a historic beginning that the authority exercised so far by the central government was delegated to the provinces.
Minister of State for Health and Population Dr Yadav shared that the Ministry in the federal level has prioritized the task of ensuring constitutionally guaranteed health rights of citizens in a convenient manner.
Program, policy, planning and monitoring division chief of the Ministry, Dr Bikas Devkota, said Public Health Service Act 2075, Safe Motherhood and Reproductive Health Act 2075 were in effect. RSS