Living in the moment
January 26, 2019 | 7:03 am&nbsp&nbsp&nbsp&nbsp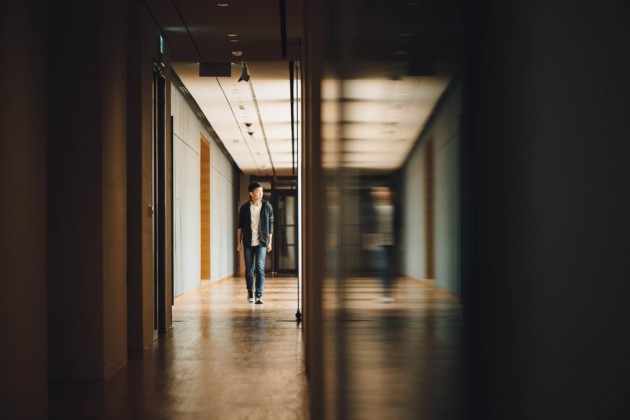 Raman Budhathoki / Kathmandu : I am old enough now, I can be on my own," I vividly remember saying before leaving for my college dorm to pursue for my Bachelor's degree. I was pretty excited about moving to Dhulikhel and being on my own—to experience being an adult. Why wouldn't I be excited? It was my first time away from home. I felt it was about time that I leave my parents' nest and start afresh.
The first few days were the best days. I enjoyed making new friends and wasn't homesick at all. Everything was new and exciting, and I was basking in that 'newness'. Slowly, my life slipped into a routine and monotony clouded my days. It was then that I began missing home. I used to drag myself through the week waiting for the weekend and catch the earliest bus home every Fridays.
I was rushing to be an adult, but I now realised what it really meant. According to Niharika Dugar, a content developer at Grade Up, to be a man means to be mature and act your age, to take care of responsibilities and be serious about one's life. In most situations, it means to act like a methodological person is supposed to act at one's prime—courageous, proud and basically, not afraid to accept the consequences of their actions. To be honest, I didn't fulfil any of these precedents but was I not an adult at the age of 18? I used to think that it is the age when most American teens leave their homes to be on their own.
As if the universe wanted me to dig deeper into my conscience and sharpen my worldview through personal experience, I didn't have a home that was just a bus-ride away after a while. My dad left for overseas and my mother and sister moved back to our hometown. After that, I had no option but to be strong enough and keep things going. I would try not to breakdown emotionally and get engulfed by the feelings of loneliness.
But these were the times that made me reflect on my life and choices. It was an opportunity for me to appreciate the good things I have in my life. There were many days I used to feel low and remember how much of a spoiled brat I had been with my parents. The place where I was so excited to go, my university dorm, felt like a prison cell to me. I couldn't even make time to meet my school or childhood friends.
I could not find the charm of the old bonds in my new friendships. I was dying for the comfort of the familiar faces I had known since school days. On few weekends, I went to meet them but it was never enough. I always clutched to the phrase that 'time heals almost everything'. After all I had no choice other than to wait patiently to complete my degree. It has been one and a half years, just another two and half year. Now all I long for is to reunite with my friends and family and be able to live closer to them.
I often look back and regret not making time for my family even though I had time to spare. Even when I was with them, I wasn't fully present at the moment. Now I've been taking life as it comes and trying to live in the present. I may even regret not fully experiencing my college days before it too comes to an end. Courtesy: The Kathmandu Post