Home Minister Thapa invites his Chinese counterpart to visit Nepal
January 30, 2019 | 9:47 pm&nbsp&nbsp&nbsp&nbsp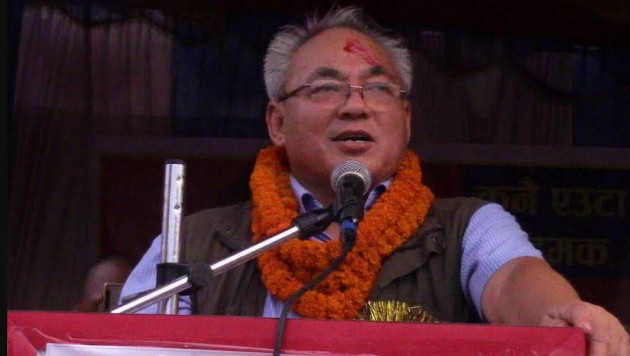 Kathmandu / Jan 30: Home Minister Ram Bahadur Thapa has said that Nepal is committed to One-China Policy saying that the country will not allow anti-Chinese activities on its soil.
The minister made the remarks during his meeting with Chinese Ambassador Hou Yanqi at the Ministry of Home Affairs, Singhdurbar, on Tuesday.
Expressing gratitude to the Chinese government for its assistance to Nepal's security agencies in various fields including physical infrastructure building and training, the minister hoped that such type of assistance will be continued from the northern neighbor in future. Home Minister Thapa also extended invitation to his Chinese counterpart to visit Nepal via the ambassador.
Congratulating the ambassador for taking the charge as Chinese envoy to Nepal, Thapa hoped that would be able to take the ties between the two countries to a greater height.
On her part, Ambassador Hou said that she would do her best to take relationship between the two countries to a new height.
Expressing gratitude to Nepal for its role in curbing anti-Chinese activities on its soil, the ambassador expressed hope that would continue in future as well.
Reiterating the Chinese assistance in socio-economic development of Nepal, the ambassador pledged to gradually increase the assistance in coming days. Ambassador Hou extended invitation to Home Minister Thapa to visit China.