Former PM Bhattarai calls for addressing pressing issues
March 6, 2019 | 9:48 pm&nbsp&nbsp&nbsp&nbsp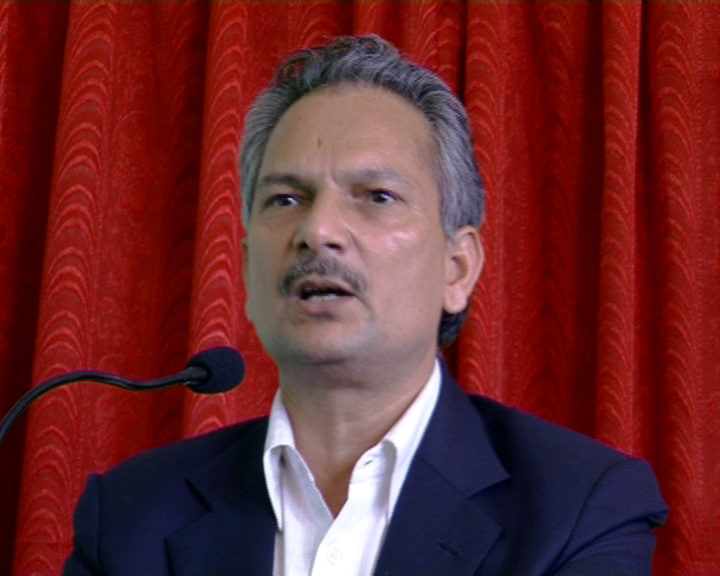 Kathmandu / Mar 6: Coordinator of the Naya Shakti Party and former Prime Minister, Dr Baburam Bhattarai has drawn the attention of the parliament to the shortage of employees at the local and state levels as well as to the dissatisfaction of the general public in the naming of the states.
Speaking in the 'special time' in the meeting of the House of Representatives, the lower house of the Federal Parliament, today, he informed the house about his visit to America, Europe and the mid-hilly region of Nepal some time back, and urged the government to expedite the construction of the Mid-hills Highway.
"Problem of potable water and irrigation was seen in many places. A water use policy should be formulated to address this problem. It is also imperative to systematize the teachers' posts and an operation should be carried out to make the education sector well-managed," he said.
The former Prime Minister stressed on the need of bringing subsidies and relief programs for the farmers to increase agriculture production and motivate the farmers, adding that works on construction of the required infrastructures have not yet taken place in places where the government had announced to build model cities.
He called for the conservation and reconstruction of archaeological monuments and sites in several places of the country, drawing the attention of the government to stop the rampant exploitation of the natural resources.
Dr Bhattarai also underscored the need of making the foreign policy dynamic for participation in the campaign of building a prosperous country and move ahead in tandem with the world economic system.
Pointing out the need of making provision of having a directly elected executive head by reforming the political system, he stressed on promotion of the policy of integrity.
The former Prime Minister urged the parliament to take initiatives for setting the national strategy for the country's development, saying the parliament should be developed as a forum for real debate and deliberation and not a perfunctory body.