Japan provides technical support to Dhankuta District Hospital
March 16, 2019 | 8:41 pm&nbsp&nbsp&nbsp&nbsp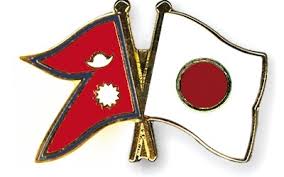 Kathmandu / Mar 16: The Japanese Government is to support the installation of a system to produce and distribute oxygen for emergency services in Dhankuta District Hospital.
On the initiative and request of Surya Bahadur Thapa Pratisthan's chair and former minister Sunil Bahadur Thapa, an agreement has been signed between the Ambassador of Japan, Masamichi Saigo and Medical Superintendent at Dhankuta District Hospital, Dr Amitav Thakur in the presence of former minister Thapa, according to a press statement issued by the Pratisthan.
The Japanese government has agreed to provide a sum of Rs 10 million through its Grassroot Human Security Project to facilitate the system of oxygen production and distribution at the medical facility.
On the occasion, Ambassador Saigo appreciated former minister Thapa for his efforts and assured of Japan's support in the future as well.
Likewise, Dr Thakur thanked former minister Thapa and the Japanese Ambassador for their support and said that he was looking forward to completing the task as soon as possible.
The signing took place in the Japanese Embassy in Kathmandu.
With the installation of the system at Dhankuta District Hospital, treatment of surgical patients and those with complicated health conditions can be carried out in the district and they need not be referred to Dharan and Biratnagar.