Holi being observed with fanfare in hilly areas
March 20, 2019 | 9:45 pm&nbsp&nbsp&nbsp&nbsp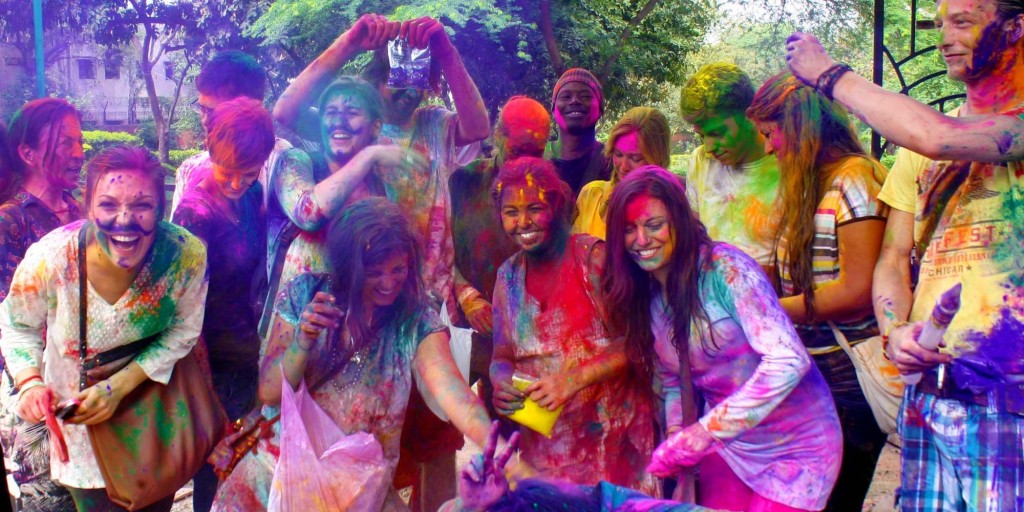 Kathmandu / Mar 20: The Fagu Poornima or the festival of colors is being observed with much fanfare in hilly areas, including the capital, today.
The festival, however, will be observed in the Terai region on Thursday. It is celebrated mainly by the Hindus as per Hindu calendar.
A legend has it that fire-resistant Holika put herself along with her son Prahlad in fire for his religious devotion to god Bishnu. However, her son Prahlad remained unharmed while Holika got destroyed in the fire for inflicting injustices on her son. Since then the Hindus have been celebrating Holi as the triumph of justice over injustices.
In most regions, the Holi festival is celebrated for two days. The first day is known as Chhoti Holi or Holika Dahan when the bonfires are lit. The second day is known as Rangwali Holi – the day when people play with colored powder and colored water.
Wet color is applied on the face and is made on the spot by mixing little amount of water with dry colored powder. More enthusiastic Holi folks mix dry colored powder in full bucket of water to drench complete body in wet color.
The government has also given public holiday on the day of Holi.
The Holi celebration is also taken as the one that creates environment for socialization, driving away the feud and enmity subsisting among the people.
It is also believed that the festival promotes social harmony, integrity, goodwill, mutual cooperation in the society.