NHRC proposes making its recommendations binding on govt
May 1, 2019 | 9:48 pm&nbsp&nbsp&nbsp&nbsp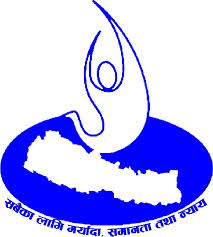 Kathmandu / May 1: The National Human Rights Commission (NHRC) has proposed making its recommendations binding on the government, in contrast to a provision mentioned in a bill registered by the government in parliament.
NHRC submitted a separate draft on the NHRC Amendment Bill at the Law, Justice and Human Rights Committee of parliament on Tuesday, proposing that its recommendations for filing cases against human rights violators should be mandatorily implemented.
The government-registered bill to amend the NHRC Act has proposed that the Office of the Attorney General shall have discretionary powers over whether to file a case upon the recommendation of the NHRC.
The chief commissioner and other commissioners at NHRC have demanded a revision of the bill registered by the prime minister earlier this month. They stated that the existing bill curtails the jurisdiction of the NHRC and weakens it.
Speaking at the parliamentary panel on Tuesday, NHRC Chairman Anup Raj Sharma said that the government didn't incorporate any of the recommendations made by the commission.
He was of the view that the government's proposed amendment affects not only the autonomy of the commission but the transitional justice system as a whole.
Commissioner Prakash Wasti demanded that the government and parliament address the concerns of the commission through its amendment to the bill.
Another commissioner, Mohana Ansari, drew the attention of Law and Justice Minister Bhanubhakta Dhakal and lawmakers on the committee to a provision in the bill curtailing the financial autonomy of the commission. Commissioner Govinda Sharma Paudel said the proposed amendment of the government is against international standards for a rights watchdog body.
In his response, Minister Dhakal said that the government will not withdraw the bill just because officials of the NHRC demanded it.
"The bill is not registered just to be withdrawn. The government could endorse the bill if it wants. But it is also open to make corrections if there are any lapses or add anything that may be needed to make it complete," said Dhakal.
Dhakal further claimed that street protests will not affect Transitional Justice related laws or the amendment process.