PM's direction for disaster risk reduction
May 5, 2019 | 9:34 pm&nbsp&nbsp&nbsp&nbsp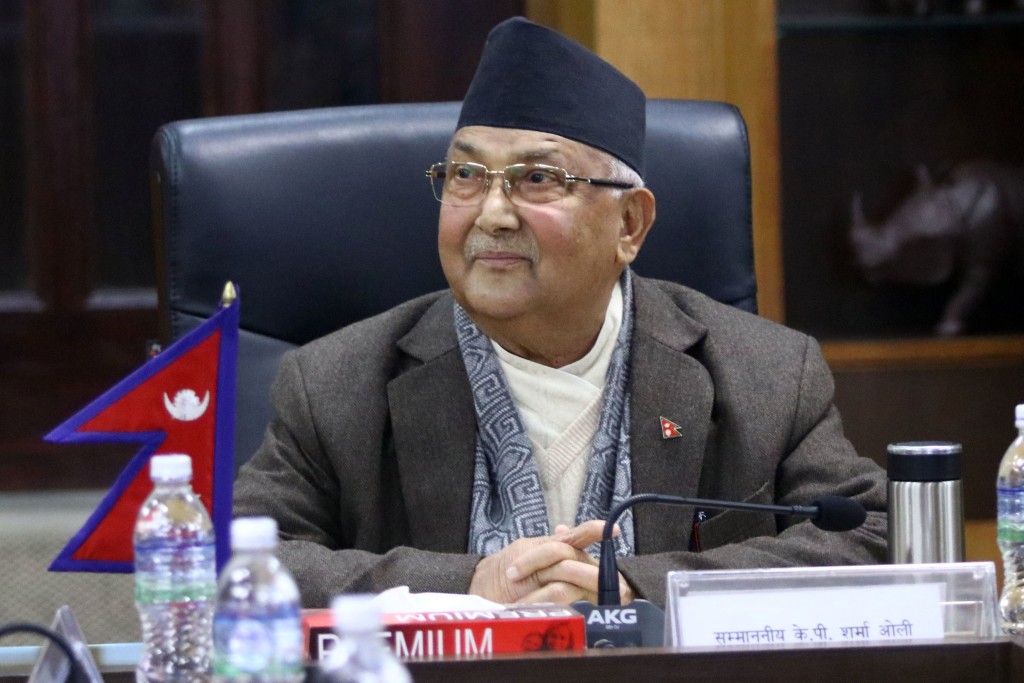 Kathmandu / May 05: The National Council on Disaster Risk Reduction and Management has directed all concerned government bodies to arrange necessary preparedness to reduce the disaster risks. The meeting Presided over by Council Chairman and Prime Minister KP Sharma Oli directed all bodes at federal, State and local levels to ensure preparedness in view of the disaster.
Even the security bodies were asked for it. The Home Ministry is directed to bring an umbrella act to wipe out duplication in the distribution of relief materials and necessary arrangement after the natural calamities in view of the monsoon.
Development of integrated data and information system on disaster is underscored by the meeting. The Home Ministry made a presentation on its disaster preparedness and the loss caused by the calamities including earthquake, lightning, and the recent storm of Bara and Parsa.
At the meeting, PM Oli urged every office to equip them with resources to cope up the natural disaster and reduce risks. Development of integrated settlements, resilient housing, effective mobilization of security for a timely rescue operation, and relief distribution was significant matter, he reminded. According to him, for the emergency rescue, an arrangement was made to keep helicopter standby even at Itahari, Pokhara and Sukhet in addition to the Kathmandu.
The Council formed in accordance with the Disaster Risk Mitigation and Management Act- 2074 BS ( first amendment- 2075 BS), shall sit for a meeting at least twice a year. The Act replaced the Natural Disaster (Rescue) Act, 2039 BS. RSS