Opposition lawmakers assess new policies and programs vague
May 6, 2019 | 8:24 pm&nbsp&nbsp&nbsp&nbsp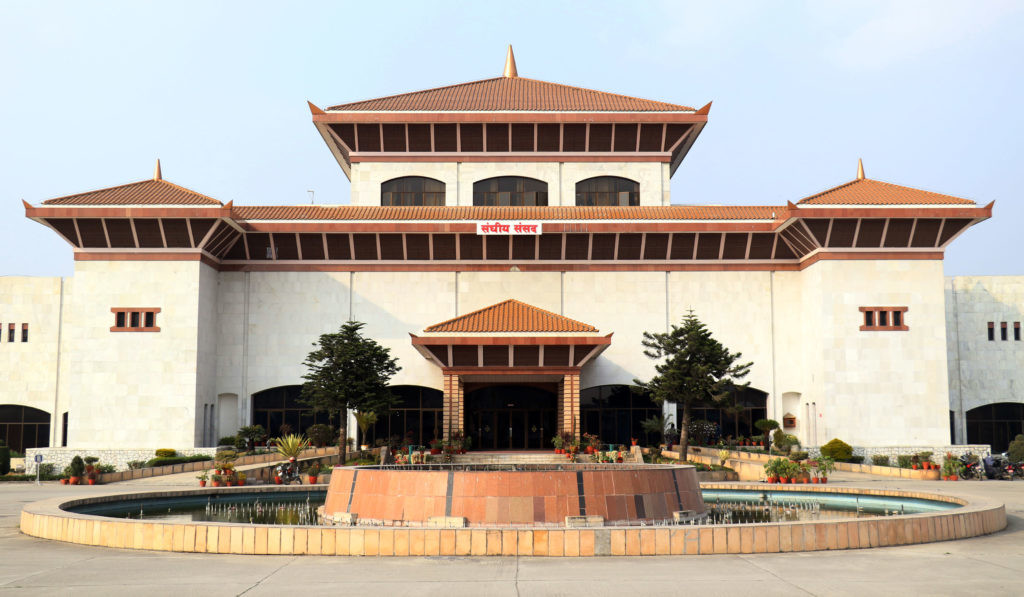 Kathmandu / May 6: A today's session of the House of Representatives continued preliminary discussions on the government's policies and programs for the upcoming fiscal year (2076/77 BS).
Taking part in the deliberations, the Lower House members representing opposition parties viewed the fresh policies and programes as abstract and scattered.
Main opposition Nepali Congress leader and lawmaker Gyanendra Bahadur Karki described the policies and programs as ambitious, scattered, vague, and based on propaganda. " The document has dragged the president into controversy by making the Head-of-the-State call the people's government 'My Government', insulting the republic."
The former finance minister went on to say that government activities had caused degradation to economic and administrative efficiency and it would lead the country nowhere but towards confusion.
Rastriya Janata Party Nepal presidium member Mahantha Thakur commented the government's policies and programs came in a customary trend, bringing nothing for the people of Madhesh. "The State has become more restrictive than in the past; the entire rights have now been centred at the Singha Durbar and the Madeshi people have no room to seek their rights. The people have been subject to bullets while demanding for justice and rights; the State government has not achieved rights and the people are not feeling any change around them, no state bodies exhibit any sense of equality, and discrimination persists."
Federal Socialist Forum Nepal's leader Bimalendra Shreewastav claimed the government's policies and programs failed to incorporate all sectors. According to him, such policies and programs came as a ritual and are not capable of addressing the issues of workers and peasants, urging the government to immediately address the issues of tea estate workers.
However, Krishna Bhakta Pokhrel of major ruling party Nepal Communist Party (NCP) appreciated the new policies and programs, citing that they are objective and substantive and capable enough of materializing the government's goal of 'Prosperous Nepal, Happy Nepalis'. RSS