Policy and program passed with majority
May 7, 2019 | 9:53 pm&nbsp&nbsp&nbsp&nbsp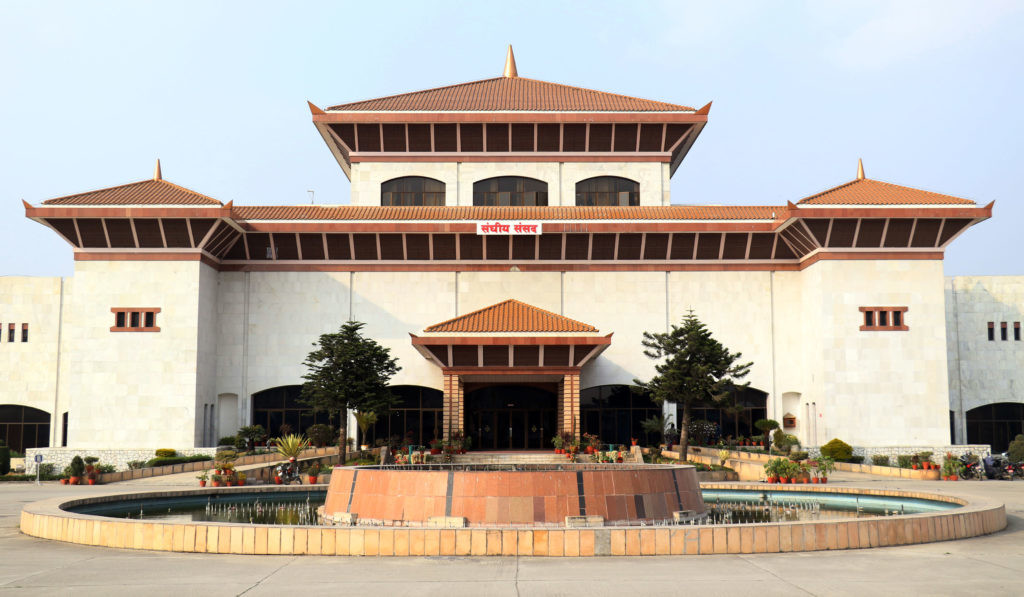 Kathmandu / May 07: The meeting today of the House of Representatives has passed with a majority the policy and programs presented by the government for the fiscal year 2076/77. The policy and program was tabled before the joint sitting of both the houses of the Federal Parliament on May 3.
The policy and program was passed amidst protest of the main opposition Nepali Congress party. The NC members of parliament had raised an objection over what they said not maintaining the decorum of the parliament. Earlier, responding to queries raised by the MPs, Prime Minister KP Sharma Oli said the government has expedited the work of replacing tuins or wired river crossings across the country.
"A suspension bridge over the Mahakali river in Darchula and another in Dhaulakot of Darchula and Surkegadh have been constructed while tenders have been called for four more bridges to replace the tuin," he said. On a different note, he said that the government was alert towards healing the wounds of the armed conflict and has given attention towards easing the life of those injured in it. The government has handed over eight thousand houses for poor households.
The Prime Minister said that the National Human Rights Commission was independent to exercise its constitutional powers. The MPs from the opposition party asked supplementary questions, after expressing their dissatisfaction to the response of the Prime Minister. The NC members of parliament stood from their respective seat as the Prime Minister tried to respond to the supplementary questions.
In the meantime, Speaker Krishna Bahadur Mahara made repeated requests to the MPs to take their respective seats. In the midst of protest from the NC MPs, Prime Minister Oli said asking questions was the MPs' right but that it should be done in a dignified way. "One cannot use derogatory terms, even questions have a limit and decorum," he said.
Following further protests, the Prime Minister said, "I am here to respond to your queries, but do you want a response?" The House of Representatives shall meet again at 11:00 am on May 10.
Meanwhile, the National Assembly meeting also passed the policy and programs with a majority. The meeting today rejected with the majority the amendment proposals registered by MPs Radheshyam Adhikari, Brijesh Chandra Lal and Ramesh Prasad Yadav, among others. A total of 123 MPs expressed their views on the policy and programs in the deliberations held on May 5, 6 and 7. The National Assembly shall meet next at 14:00 hrs on May 8. RSS