Tatopani transit point to operate by May 31, says FM Gyawali
May 8, 2019 | 9:13 pm&nbsp&nbsp&nbsp&nbsp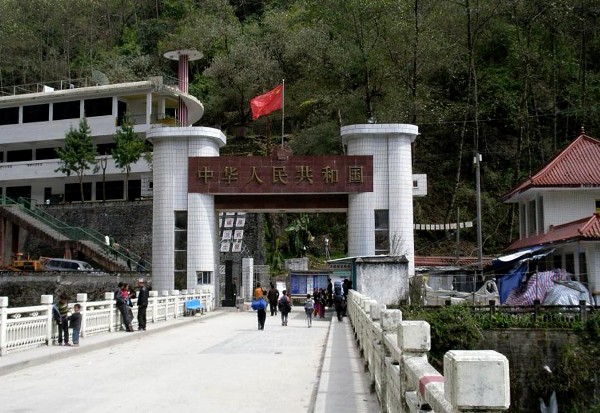 Kathmandu / May 8: Minister for Foreign Affairs Pradeep Kumar Gyawali has said that works are being carried out so as to bring the Tatopani transit point in Sindhupalchok back into operation by May 31.
Speaking in the House of Representatives, International Relations Committee meeting today, he said works on construction of the physical infrastructure of the transit point are being carried out on both Nepal and China side with the aim of operating the transit point by this May 31. He said the Chinese government has already informed regarding the operation of the Tatopani transit point, adding that in this connection China has shifted the settlements on its side and hence retail trade would thrive at the Tatopani transit point.
The transit point was not in operation ever since it suffered damages due to the Gorkha earthquake in 2015. The Minister for Foreign Affairs had also informed the committee on the latest situation of the rest of the transit points bordering with China. Minister Gyawali, briefing the committee about President Bidya Devi Bhandari's state visit to China from May 24 to May 1, said significant achievements were made from the visit.
Highlighting the benefits that Nepal could take from the Belt and Road Initiative brought forth by China, the Minister for Foreign Affairs said Nepal's only interest is to develop the country by working together with both India and China. He stated that the concept of 'Sagarmatha Sambad (Sagarmatha Dialogue)' has been brought forth to have an international level discussion in the context of Nepal having to suffer from the climate change effects for the mistakes it has not done. Foreign Affairs Minister Gyawali informed the committee about the visit of Prime Minister KP Sharma Oli to Vietnam and Cambodia beginning May 9.
Committee president Pabitra Niraula drew the attention of the committee, saying the directives issued by the committee to the ministries and bodies concerned were not effectively followed by these bodies. She also urged the government to inform beforehand regarding the high-level foreign visits and hold discussions on it. Coordinator of the sub-committee constituted by the committee to investigate into the scam related to purchase of airplane by Nepal Airlines Corporation, Deepak Prakash Bhatta, handed over the subcommittee's report to the committee president on the occasion. RSS