NC begins awareness campaign to educate people about govt's wrongdoings
May 8, 2019 | 9:13 pm&nbsp&nbsp&nbsp&nbsp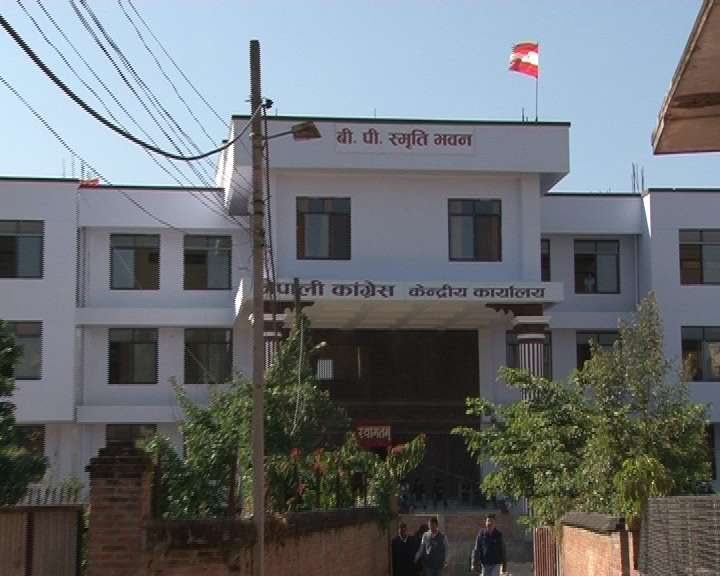 Kathmandu / May 8: The main opposition Nepali Congress has started its awareness campaign in a bid to educate about the government's wrongdoings and to strengthen the party organization across the country, on Wednesday.
Amid a function held at the City Hall in the capital, NC President Sher Bahadur Deuba inaugurated the first phase of the public awareness campaign called "Himal Pahad Terai Madhes, Nepali Congress".
The party has said that it will run the awareness campaign in three phases. The first phase of awareness campaign will continue until June 8. The key leaders of the party will address assemblies in various districts.
The second phase of the campaign will run from September 10 to September 24 at the provincial level. Likewise, the third phase of public awareness campaign will run from coming December 23 to Jan 1.
The party will also distribute its ordinary memberships in course of public awareness campaigns.
"We will also expose the government's wrongdoings during the public awareness campaigns," NC Spokesperson Bishwa Prakash Sharma said.
Sharma said that the campaign is aimed at informing the NC cadres and local leaders and party well-wishers about the recently-amended statute of the party.
"The campaign will inform the people about achievements made under the leadership of the NC and make people aware of mega scandals and wrong policies of the Oli-led administration these days," he said.
The party will listen the voices of the ordinary people and work to address them during its campaign.