PM Oli urges world community to visit Lumbini
May 12, 2019 | 9:13 pm&nbsp&nbsp&nbsp&nbsp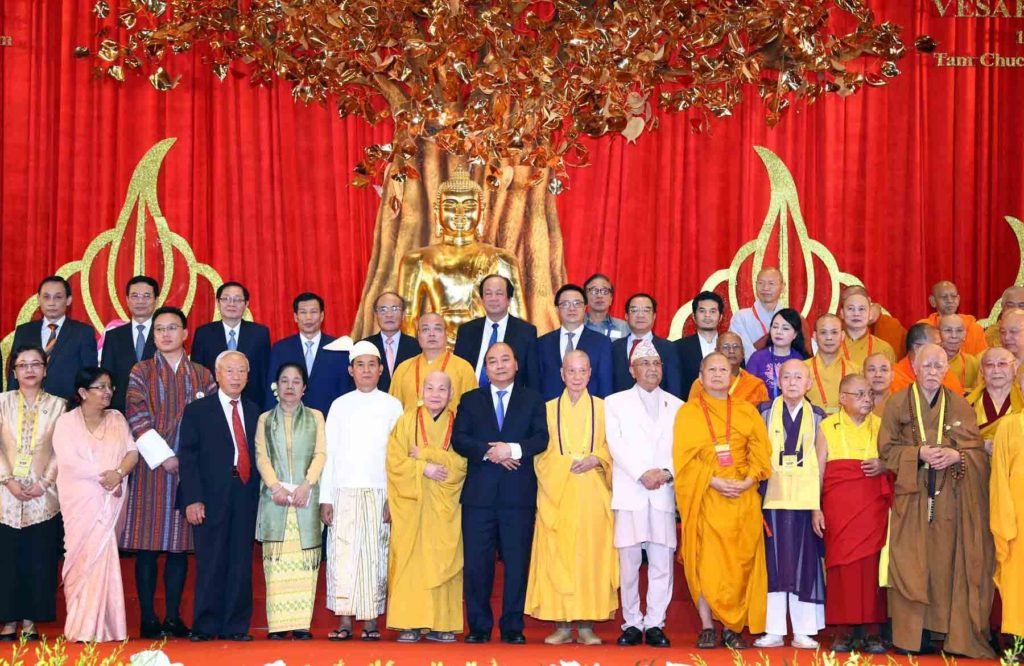 Hanoi / May 12: Prime Minister KP Sharma Oli who is currently in an official visit of Viet Nam has urged the world community to visit Nepal.
Addressing the UN Vesak Day-2019 program organized by the Viet Nam government and National Viet Nam Buddhist Sangha here in Ha Nam Province of Viet Nam today, PM Oli said Nepal is the fountain of Buddhism, therefore, all Buddhist followers should visit Lumbini, the birthplace of Buddha at least once in their life.
The three-day program is being organized in Viet Nam under the slogan of 'Buddhist approach to global leadership and shared responsibility for a sustainable society.' The inaugural session was addressed by founder President of ICDV and President of IABU, Prof Dr Phra Bramapundit and he highlighted the importance of the event as it was of international level to convey the message of peace and harmony in the society.
Similarly, Prime Minister of Viet Nam Nguyen Xuan Phuc said that it was an important effort of Viet Nam to prevail peace and harmony in the world. President of Myanmar Uwin Myint also highlighted the importance of Buddhist teaching and its applicability in our day to day life. Similarly, speaking in the programme as the keynote speaker, Vice President of India Shri M. Venkai Naidu said that the world could achieve peace and sustainable society after implementing the Buddhist philosophy in practice.
He argued that there would be no peace without a deep devotion to humanity and fraternity. He highlighted the notion of pragya (intellectuality), nirvana (salvation) and eternal peace following the middle path as said by the Buddha in his teachings. Similarly, Secretary–General of the United Nations Antonio Guterres had sent a message for the success of the programme.
He wished for peace and sustainable society in the world which was read out in the programme. This is the third time Viet Nam is organizing the Vesak Day. Earlier, it organized such programmes in 2008 and 2014. About 10,000 delegates from 112 countries are attending the program. RSS