Civil society activists, journalists seek immediate withdrawal of three bills
May 15, 2019 | 9:48 pm&nbsp&nbsp&nbsp&nbsp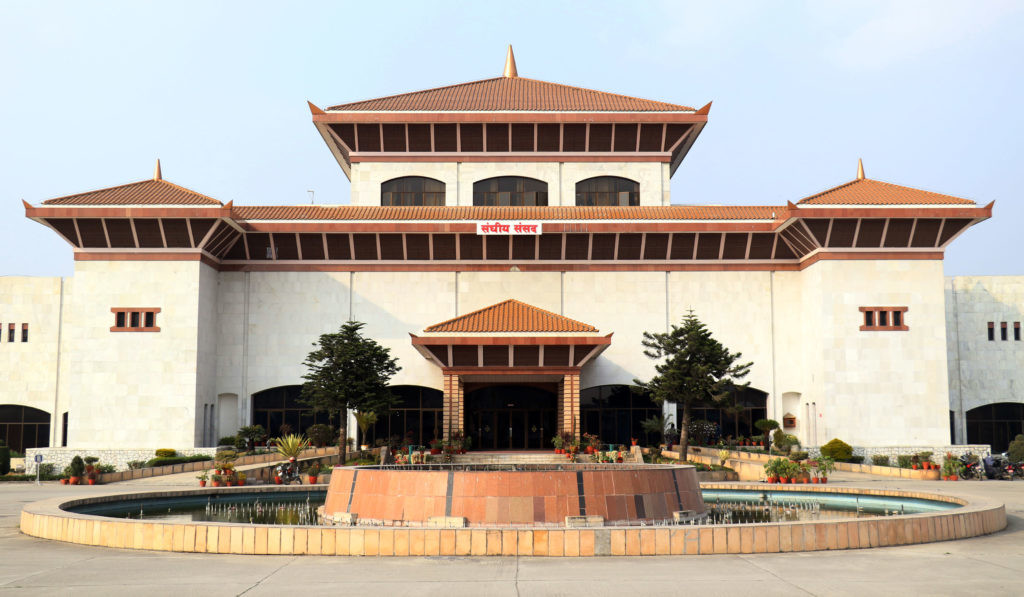 Kathmandu / May 15: Civil society activists have urged the government to immediately take away the three bills registered in the Federal Parliament. They have expressed concerns over the Bill to amend the 'National Human Rights Act- 2068 BS'; the 'Media Council Bill- 2075 BS' and the Bill relating to 'Social Organisations Act- 2075 BS' and sought their instant withdrawal.
Speaking at a civic dialogue organised by the Joint Civic Campaign here today, civil society activists claimed the documents were inconsistent with the constitution. The very first bill has proposed a fine from Rs 25,000 to one million against any media house, publisher, editor, journalist or reporter in case of found guilty in damaging someone's dignity or reputation, they complained.
At the program, Federation of Nepali Journalist (FNJ) vice-chair Bipul Pokhrel was of the view that imposition of penalty on journalist just for writing the news in the context of guarantee of full press freedom in the constitution was against democracy and in violation of people's fundamental rights. The bill has stated if any media contents damage the reputation of individual or organisation, the Council can make 'erring parties' to compensate the affected party, according to them.
The FNJ has launched programs of protest against the bill registered in the parliament lately, citing that it is capable of curtailing press freedom. National Human Rights Commission director Murari Kharel expressed his reservation over the Bill to amend the 'NHRC Act-2068 BS' as he claimed the document seemed against the constitution, international principle, norms and values of human rights (Paris Principles).
Clause 17 (A) in the bill seemed that the NHRC would remain as the subordinate to the Office of Attorney General and it should be removed. Besides, the bill can cut off the NHRC rights to independently investigate incidents of human rights violation and recommend the filing of the case. Human rights activists Bhawani Kharel and Naren Khatiwada among others called for integrated efforts to make sure the withdrawal of such 'unwanted' bills.
Meanwhile, the FNJ Kaski Chapter has protested the Media Council Bill presented by the government to the parliament recently. At an interaction held by the FNJ Kaski Chapter here today, they launched the protest programme as per the FNJ's central office in Kathmandu, stating that the Bill intended to infringe on press freedom, according to FNJ Kaski chapter chair Deependra Shrestha. Stating that the Bill was also against the spirit and essence of our constitution, they demanded to remove the provisions that would limit the press freedom.