Child labour, child marriage still rife in Dang
May 19, 2019 | 9:49 pm&nbsp&nbsp&nbsp&nbsp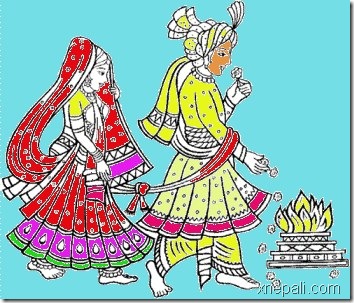 Dang / May 19: Although the campaign against child labor and child marriage is creating waves at Tulsipur sub-metropolis in Dang district, cases of child labor and child marriage continue to be reported unabated here.
The campaign is specially launched in five wards of the sub-metropolitan city where such cases were rampantly reported. Although the campaign seems to be successful in enhancing a certain level of awareness against these ill practices among people, such cases continue to surface.
Tulsipur sub-metropolitan's Child Rights Protection Committee Chairperson Nawaraj Lamichhane shared, "Our survey shows that most of the people here aware that child marriage and child labor were against the law but these cases still prevail and continue to grow." Ward no 4, 7, 10, 11 and 23 in Tulsipur sub-metropolis are the places where various awareness-raising events such as street drama, distribution of pamphlets and door-to-door counseling among others were launched but to no avail, lamented Lamichhane.
As many as 382 cases of child marriage were reported, among them, 285 were girl child and 97 boys. Likewise, 42 boys and seven girls were found in teenager care centre while 134 boys and 160 girls were found to have left their school.
Tulsipur sub-metropolitan City Mayor Ghanashyam Pandey, acknowledging the ineffectiveness of the campaign, admitted the need to take the campaign forward more effectively. The concerned authority has pledged to continue with the campaign with massive mobilization of mass media, adequate budget allocation for the sector working in child rights. The campaign was launched by Nawajagaran Mahila tatha Bal Sanrakchyan Kendra in association with Tulsipur sub-metropolitan city and District Coordination Committee, shared (New CPC) program coordinator Santosh Chunara. RSS