75 climbers reach top of Everest
May 20, 2019 | 9:44 pm&nbsp&nbsp&nbsp&nbsp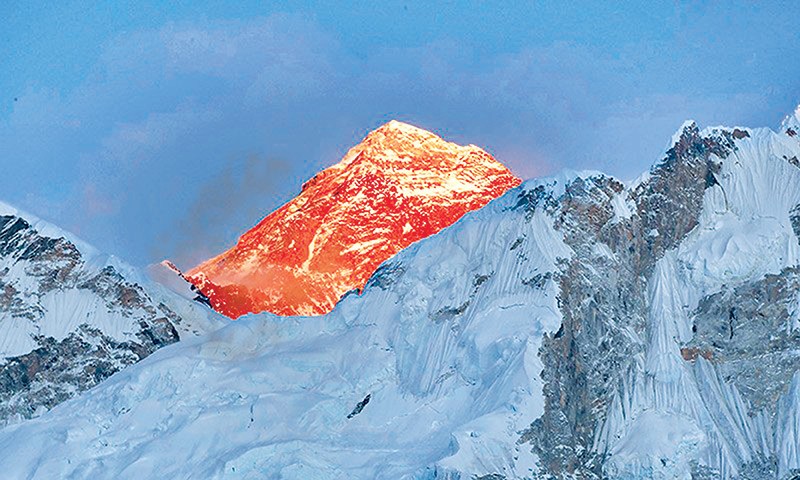 Kathmandu / May 20: Spring mountain climbing season is on the verge of entering its second week and so far some 75 climbers have reached the top of Mount Everest, world's highest peak.
According to Department of Tourism Director Meera Acharya, the Department was informed by several agencies that 70-75 mountaineers have so far scaled the mountain peak, but the official confirmation is awaited.
The beginning days were favorable for the climbing, but almost three days thereafter witnessed no successful expedition due to adverse weather. The expedition is likely to resume from tonight. Government liaison officer Gyanendra Shrestha from Everest base camp said several aspiring climbers are above the Camp II. The base camp has been line an 'abandoned zone' as all expedition teams are on the way towards the top.
Earlier, Kami Rita Sherpa, 49, who scripted history by reaching the top of Everest for a 23rd time last Wednesday, May 16, is on the mission of the 24th ascent, the Department said.
Several climbers are expected to step on atop by tomorrow, following an improvement in weather from today. According to Shrestha, the climbers are likely to form a crowd on the top of the world's highest peak as they were waiting for the weather to improve to step on the summit.
Similarly, successful ascents have been reported from Kanchenjunga, Makalu, Lhotse, Annapurna, and other peaks, but the exact number of climbers who made it possible is yet to come, the Department said. A total of 868 people of 113 teams from 48 countries including Nepal have acquired the route permits for climbing various 28 peaks in Nepal including Everest in this season. Among them, 381 of 44 teams are for Everest while the seven are domestic teams.
The government gathered royalty amounting around Rs 500 million from the route permits in this season. RSS