48 manpower agencies face termination of online busines
May 21, 2019 | 9:25 pm&nbsp&nbsp&nbsp&nbsp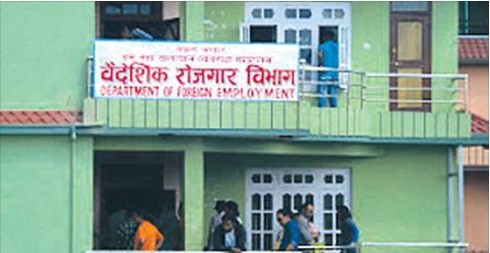 Kathmandu / May 21: The government has ceased the online transactions of 48 manpower companies for not updating the company details on time.
The Department of Foreign Employment decided to close the online transactions of those companies that failed to abide by its direction to update all details on its (Department's) information management system on given date.
Earlier, the time for the update was fixed from May 6 to May 12 and the deadline was extended to till May 17. Now, the companies facing the action are unable to make any sorts of business relating to foreign employment. A total of 1,527 manpower agencies have been registered at the Department and only 1,272 are in operation.
The Department has scrapped the registration of 207 companies for violating the code of conduct. RSS