Meaningful support for economic prosperity necessary: Chair Dahal
May 22, 2019 | 10:07 pm&nbsp&nbsp&nbsp&nbsp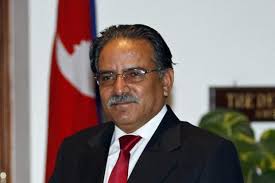 Kathmandu / May 22: Chairperson of Nepal Communist Party, Pushpa Kamal Dahal has said that meaningful support of international community was necessary to make the country prosperous with the country now entering a new phase of economic development.
In a meeting with Under Secretary of State for International Development of UK, Baroness Sugg, who paid a courtesy call on Wednesday, Chair Dahal said the country has moved ahead towards economic prosperity with the establishment of political stability.
"The incumbent government and party has put vocational and technical education in top priority by making drastic changes in education sector as we need many technical human resources for economic development," he said.
The NCP Chair clarified that economic prosperity was the only goal of the country after the peace process, new constitution and three-tier election. Saying it is the appropriate time for investment in the country, he pointed out the need of investing in the agro-based industry, tourism, hydropower and physical infrastructure sectors.
Under Secretary Sugg said that she was very impressed from the participation of women in political and social sectors in Nepal. Women's participation in local, state and federal elections was an example to the world, she said. She also said that the UK government was ready to support Nepal for economic prosperity, according to Dahal's Secretariat. RSS