KOICA volunteer helps build basketball court
May 23, 2019 | 9:45 pm&nbsp&nbsp&nbsp&nbsp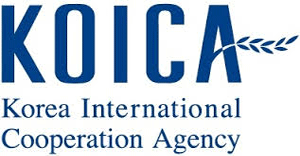 Kathmandu / May 23: Hyun Lee, a Korean Overseas Volunteer (KOV), has helped Bharatpur-based School of Health Science, a vocational training institute, in upgrading its infrastructure under the project "Improvement of Educational Environment for School of Health Science (SOHS) – Make SOHS Great Again".
The USD 42,387 project supported in constructing a basketball court at the School of Health Science, installation of four dual inverter AC and one projector in the school library.
The volunteer aimed to upgrade the extra-curricular activity of the school to create a more friendly and innovative learning environment at the school.
The project handover ceremony was held on Wednesday in the presence of representatives from the Korea International Cooperation Agency (KOICA).
The school Principal Raman Kumar Mehta expressed happiness that the School of Health Science has been able to improve its infrastructure as well as the school environment with the support of KOICA.
School of Health Science is one of the oldest partners of KOICA which has been receiving Korean Overseas Volunteers in various sectors like information technology, health, and education.