Disaster preparedness and response initiative concludes
May 26, 2019 | 9:24 pm&nbsp&nbsp&nbsp&nbsp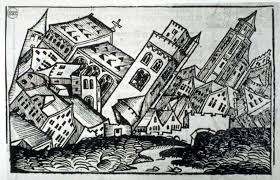 Kathmandu / May 26: Disaster preparedness and response initiative organized jointly by the Nepal Army and the United States Army Pacific here has concluded on Sunday.
Various demonstrations to respond to disasters, presentation of disaster management skills and group discussions, tabletop evaluations and functional exercises were held during the weeklong practice.
Speaking on the occasion, Chief of Army Staff Purna Chandra Thapa said such exercise would be helpful in combating natural disasters. He also praised the Nepal Army in offering a helping hand in course of disasters including during the earthquake of 2015.
The American ambassador to Nepal Randy Berry expressed the hope that such preparedness exercise would be instrumental in tackling disasters.
The total 191Army personnel from the US, the United Kingdom, Thailand, Magnolia, Sri Lanka and Bangladesh participated in the preparedness exercise. On the occasion, Army Chief Thapa and ambassador Berry jointly handed out certificates to the participants. RSS