Telecom to pay 20 billion rupees as renewal fee
May 30, 2019 | 10:24 pm&nbsp&nbsp&nbsp&nbsp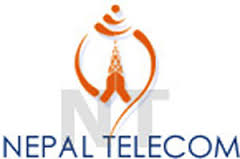 Kathmandu / May 30: The Nepal Telecom Company is to pay Rs. 20 billion for renewal its mobile telephone service. The renewal is to be made for the first time in ten years and second time in five years. The Telecom shall pay the amount in five installments.
This was shared by Minister for Communications and Information Technology Gokul Prasad Banskota at the regular press briefing held here today to share the decisions of the cabinet meetings held on on May 24, 27 and 29. Meanwhile, the government has decided to recall Joint Secretary Krishna Hari Pushkar, working at the Nepali Embassy in New Delhi and transfer him to the Ministry of Federal Affairs and General Administration. Member-Secretary of Lumbini Development Trust Bishnu Prasad Dhakal has been removed. Likewise, the cabinet has returned the Executive Order relating to the regulation of production, distribution and sale of alcohol, 2075 to be reviewed considering the prevalent law and practicalities. The 'International Development Aid Mobilization Policy, 2076' was endorsed.
The government granted permission to the Foreign Minister to table the proposal of supporting the inclusion of Chinese language as the official language of the World Tourism Organization before the federal parliament. A decision was also taken to adjust all the staffers of the Cottage and Small Industries Development Committee and restructure it to give it continuity. Highway boundary to be demarcated The government has decided to manage the boundary of the various roads and approach highways. It has given approval to provide compensation for the forest, temporary huts and shelters and other structures falling under the road boundary in the Birta Bazar under the Birtamod-Chandragadhi approach road. Similarly, approval has been given for acquisition of land lying under the alignment of the approach road of the under-construction Bhalam Khola bridge and the bridge as well as the permanent and temporary houses, sheds and other structures in the Besisahar-Chame road.
Minister Banskota said that approval has been given for acquisition of land, the permanent and temporary houses and sheds as well as other structures falling under the alignment of the Beni Jomsom Korala road section for the construction of the Kaligandaki Corridor Road under the North-South Highway. Likewise, decision has been made to allow the use of forest for the construction of the Khutiya-BP Nagar-Dipayal road. Regulations approved The government has approved four separate regulations.
These regulations are: VAT (21st amendment) Regulations, 2076; the Excise Duty (19th amendment) Regulations, 2076; the Customs (10th amendment) Regulations, 2076; and the Income Tax (9th amendment) Regulations, 2076. Likewise, the government has given approval to table in parliament the budget speech for fiscal year 2076/77 presented before the joint session of the Federal Parliament on Wednesday by the Finance Minister, the Appropriation Bill, 2076; the Finance Bill , 2076; the Bill to Mobilize Internal Loans, 2076; and the Credit and Collateral (23rd amendment) Bill, 2076. RSS