NC leader calls for proper action against House Speaker Mahara
October 2, 2019 | 11:41 pm&nbsp&nbsp&nbsp&nbsp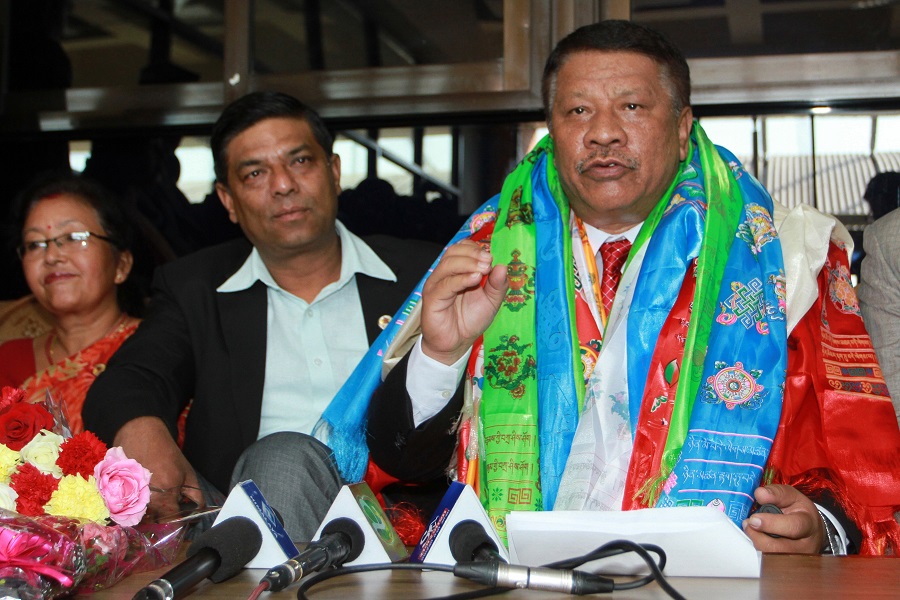 Kathmandu / Oct 2: Nepali Congress leader Prakash Man Singh has called for proper action against Parliament Speaker Krishna Bahadur Mahara who stepped down from the post on Tuesday following sexual harassment accusations.
Speaking at a function in the capital on Wednesday, Singh said that both the government and police administration have a chance to win the people's heart by taking proper action against Speaker Mahara over such a grave allegation.
"It's a good opportunity for both the government and police administration to restore the citizen's basic trust which it lost for failing to take action against those involved in the rape and murder of Nirmala Panta. The government which is becoming unpopular for its recent wrongdoings should demonstrate that it is in favor of rule of law in the country," Singh said.
He said that nobody is above the law of land and law should be applicable to every citizen equally. "The police must launch a fair investigation into the case without any political bias or influence. The guilty should be punished at any cost," he said. Singh accused Mahara of failing to maintain the dignity of the speaker's post by dragging himself into the controversy.
Speaker Mahara stepped down from the post yesterday; a day after a female employee at the Federal Parliament accused him of raping her at her rented room at Tinkune in the capital.
Although Mahara denied the accusations against him, he was forced to put in his paper on Tuesday afternoon minutes after an emergency secretariat meeting of the ruling Nepal Communist Party asked him to do so on moral grounds.
In a dramatic turn of events, the female employee who earlier accused Mahara of sexually harassing her changed her statement all of a sudden on Tuesday evening. She went on to say that Mahara was innocent and accusations against him were groundless.
"Mahara did not come to my room on Sunday evening as reported in a section of media. How come journalists can create such false reports?" she questioned the media in her video conversation with a news portal based in Kathmandu.