Nepal Police to operate free bus service on Oct 6, 7 and 8
October 5, 2019 | 9:11 pm&nbsp&nbsp&nbsp&nbsp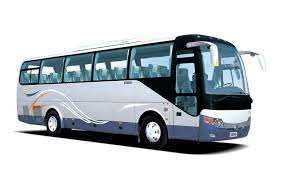 Kathmandu / Oct 5: Nepal Police is operating free bus service from October 6 to 8 during this Dashain festival holiday.
The Police Headquarters is operating the bus service on two routes in the Kathmandu Valley.
The buses will be operated from 11 am to 4 pm. Route 1 includes Naxal, Jaya Nepal, Durbarmarga, Ratna Park, Nagsthan, Tripureshwor, Kalimati, Kalanki, Balkhu, Ekantakuna, Jawalakhel, Pulchok, Kupandol, Maitighar and Putalisadak.
Route 2 comprises Maitidevi, Gaushala, Koteshwar, Tinkune, Babarmahal, Maitighar, Tripureshwor, Nagsthan, Jamal, Lainchaur, Lazimpat, Narayangopal Chok and Baluwatar.
Police is operating two buses on these two routes for the convenience of the passengers during the festival, the Police Headquarters has stated.RSS