Improved ties with India and China conducive to Nepal's journey towards prosperity: PM
October 15, 2019 | 9:24 pm&nbsp&nbsp&nbsp&nbsp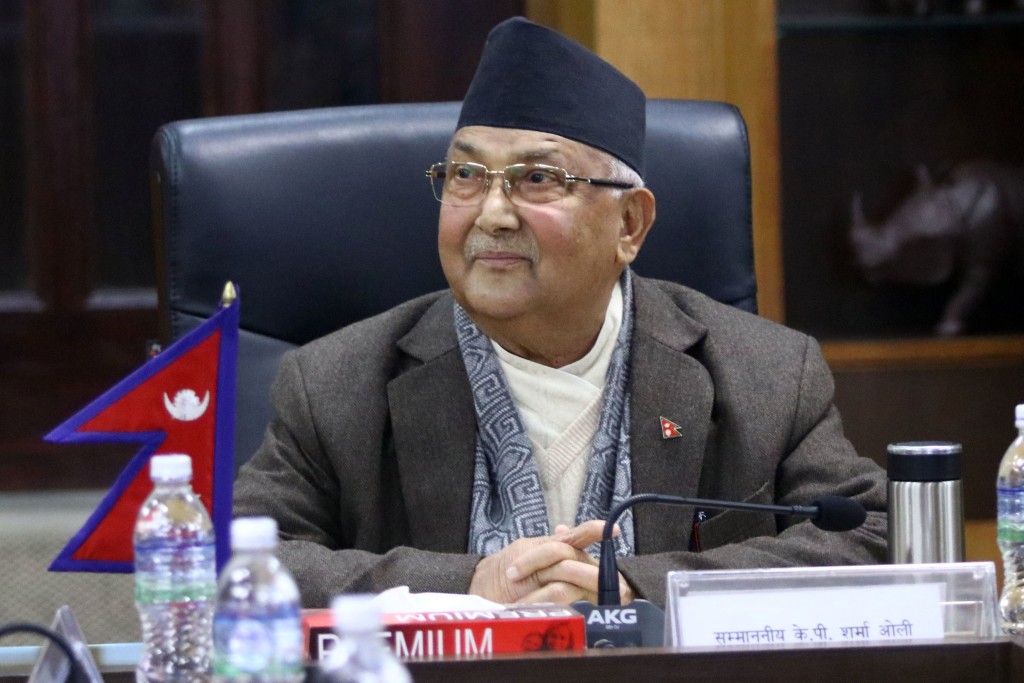 Kathmandu / Oct 15: Prime Minister KP Sharma Oli has said that Nepal's relations with the neighboring countries India and China have entered a new phase.
Inaugurating Second China and South Asia Literature Conference organized by Nepal Academy in the capital on Tuesday, Prime Minister Oli said that enhancing the economic prosperity of the countries of South Asia through mutual collaboration by promoting the rich civilization, knowledge, research, and culture is the present need.
He said that Asia is endowed by rich culture, civilization, knowledge and research heritage for centuries. PM Oli said that the recent visit of Chinese President Xi Jinping to Nepal has been very successful. "Since President Xi visited India before coming to Nepal, it gave a message that a new type of relationship among the countries of Asia is in the making," he said.
President Xi paid a state visit to Nepal on October 12 and 13 at the invitation of President Bidya Devi Bhandari.
PM Oli said: "India and China, the most populous countries in the world, are further deepening their relationship putting aside their differences. Nepal too wants to join hands with them. Asia now wants to move ahead on the path of mutual unity, human welfare and prosperity, and not on the path of hostility."
Noting that the oriental civilization and culture is superb and enchanting, he urged all countries to preserve the good aspects of their culture and civilization.
Minister for Culture, Tourism and Civil Aviation Yogesh Kumar Bhattarai, the ambassadors of Bangladesh and Pakistan to Nepal, culture expert Satya Mohan Joshi among the speakers wished for the success of the conference.
Sixty writers and litterateurs including 20 from abroad and 40 from Nepal are participating in the conference. There is also the institutional representation from Nepal, China, India, Pakistan, Bangladesh, Sri Lanka, and the Maldives.
Sixteen working papers, including four from Nepal and 16 from the rest of the countries, will be presented and discussed during the conference.
Nepal Academy Chancellor Ganga Prasad Uprety said the conference will help promote the Asian culture and values by ripping apart the negative impact of the Western culture.
There is also a program of taking the conference delegates on a visit to various cultural and touristic places for publicizing the Visit Nepal Year 2020. They would be taken for sight-seeing at Chandragiri on October 17 and various touristic, historical, archaeological and cultural sites in Kathmandu and Pokhara on October 18, 19 and 20.
Earlier, the First Conference was held in Chengdu of Sichuan Province of China in 2017. RSS