Construction of drinking water processing centre at Sundarijal to be complete next month
December 6, 2019 | 8:26 pm&nbsp&nbsp&nbsp&nbsp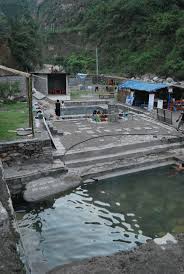 Kathmandu / Dec 6: The construction of one of the two Melamchi drinking water processing centres at Sundarijal will be completed by mid-January.
The Melamchi Drinking Water Development Committee informed Minister for Drinking Water and Sanitation Bina Magar that remaining works of the processing centre are taking place in a full swing. Another processing centre has been already constructed and also has come into operation.
Minister Magar accompanied by Ministry Secretary Madhav Belbase, Melamchi Drinking Water Development Committee's Executive Director Tiresh Prasad Khatry, Kathmandu Upatyaka Khanepani Limited's general manager Milan Shakya on Thursday reached the construction site to observe the processing centres.
The team had also inspected the tunnel constructed at Sundarijal along with water processing centre. Minister Magar directed the departmental chiefs to complete the construction of second processing centre on time. The two processing centres would daily process total 170 million litres of water being supplied from Melamchi. Drinking water once processed through the centres would only be supplied to Kathmandu. Executive Director Khatry said another processing centre would also be constructed in the same place for the processing of 340 million litres water including of Yangri and Larkekhola. He said, "Construction of another processing centre would begin after completing the under-construction of two centres". RSS