Community education will be strengthened: Minister Pokhrel
December 14, 2019 | 10:24 pm&nbsp&nbsp&nbsp&nbsp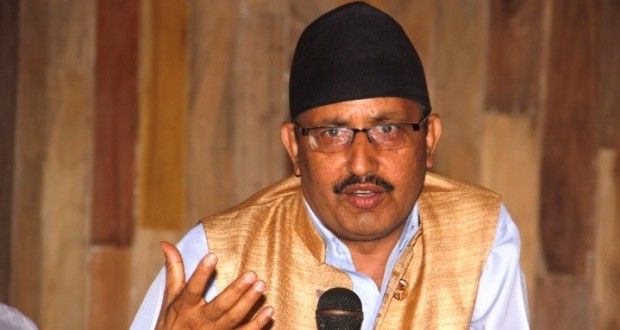 Kathmandu / Dec 14: Minister for Education, Science and Technology, Giriraj Mani Pokhrel, has said government was for strengthening of community schools.
He claimed that the education bill was being brought after formulating education policy for the first time in Nepal.
At a press meet here today, Minister Pokhrel stressed that programmes would be launched in a way to impart skills to all citizens. Even the teachers need to enhance their knowledge and transfer skill-oriented education to the students.
The Minister further said, "Education needs to be linked to skills, skills to work and works to production." There will be radical reform in education in 10 years, he vowed, adding that Nepali language must not be belittled in the name of improvement in English language.
A total of 5,000 teachers were being appointed across the country soon. He further said, "Strengthening of education is a must for achieving sustainable development goals." All three layers of government have equal role to improve quality education in community schools, Minister Pokhrel observed.
All citizens will have access to basic education by 2085BS. RSS