Number of bird species increasing in Shuklaphanta
December 17, 2019 | 9:46 pm&nbsp&nbsp&nbsp&nbsp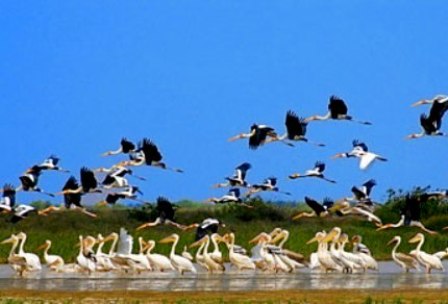 Bhimduttanagar / Dec 17: The number of species of birds in Kanchanpur-based Shuklaphanta National Park (SNP) is increasing.
SNP chief conservation officer Laxman Poudel said the number of species of birds has gone up in the park. The latest census (2019) concluded recently, the number of bird species here has reached 450. The 2012 census put this figure at 424.
Of bird species found in Nepal, the SNP is home to some 50 percent. Nepal is home to 887 species of birds. Thirteen species which are considered rare in the world including Bhundifor Garud, Rajdhanesh, Sunaulo Topchara, Kharamajur, Sano Kharamajur, Sun Giddha, Bagale Bagedi, Simtitra and Saras are found in the SNP.
Visitors to the SNP can enjoy sighting of rare swamp deer. It is spread in an area of 305 square kilometers has Nepal's largest pasture land besides being home to 16 Royal Bengal tigers and 17 rhinoceros. RSS