Govt doesn't need apex court directives to protect Nepal's territory: PM to SC
December 19, 2019 | 10:21 pm&nbsp&nbsp&nbsp&nbsp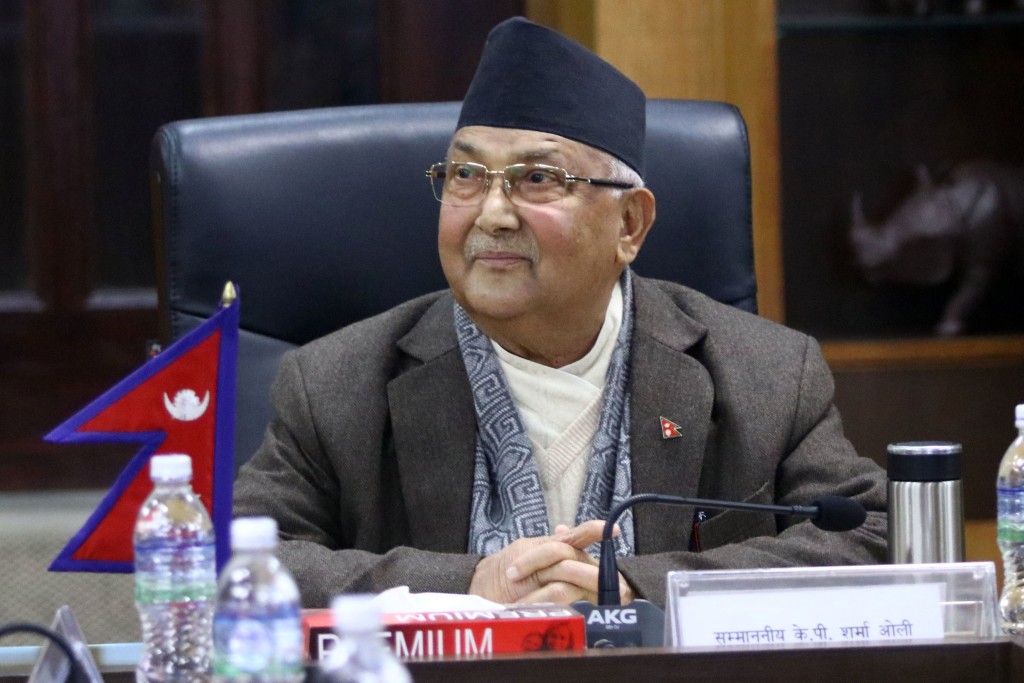 Kathmandu / Dec 19: Stating that the government is making diplomatic efforts to resolve the border issues with neighboring India, Prime Minister KP Oli on Wednesday told the Supreme Court that the government does not require any directive from the apex court in this regard.
Prime Minister Oli also told the apex court that the government has left no stone unturned to protect Nepali territories. The prime minister, in his written reply submitted to the Supreme Court, said that the government is making efforts to protect Nepali territories including Kalapani, Lipulekh and Limpiyadhura by demanding rectification of the political map recently issued by India.
According to advocate Kanchan Krishna Neupane, who had filed the petition, the government has submitted its written reply to the apex court so its final hearing may take place soon to decide whether or not to issue an order in the name of the government to work for safeguarding Nepali territories.
Stating that the government is doing its best to take back the Indian-encroached territories, Prime Minister Oli stated in his written reply that the apex court does not need to issue any order against the government because the government is making diplomatic efforts for the same.
The prime minister also stated that Limpiyadhura, Kalapani and Lipulekh are Nepali territories situated in the eastern part of the Kali (Mahakali) river and the government has already urged India to rectify the political map by issuing a press statement on November 2.
Oli, in his written reply to the apex court in relation to the PIL filed by advocate Neupane, also claimed that the government is actively making diplomatic efforts to resolve all border issues with both India and China.
While reiterating that the government is committed to resolving the territorial disputes between both the countries through diplomatic channel, the prime minister clarified that the press statement issued by the Ministry of Foreign Affairs on November 6 makes things clear in this regard. The prime minister has also stated that the government recently formed a committee to inspect the status of border and deployed Armed Police Force personnel along the border.