Fashion Show Using Recycled Clothes
December 20, 2019 | 9:43 pm&nbsp&nbsp&nbsp&nbsp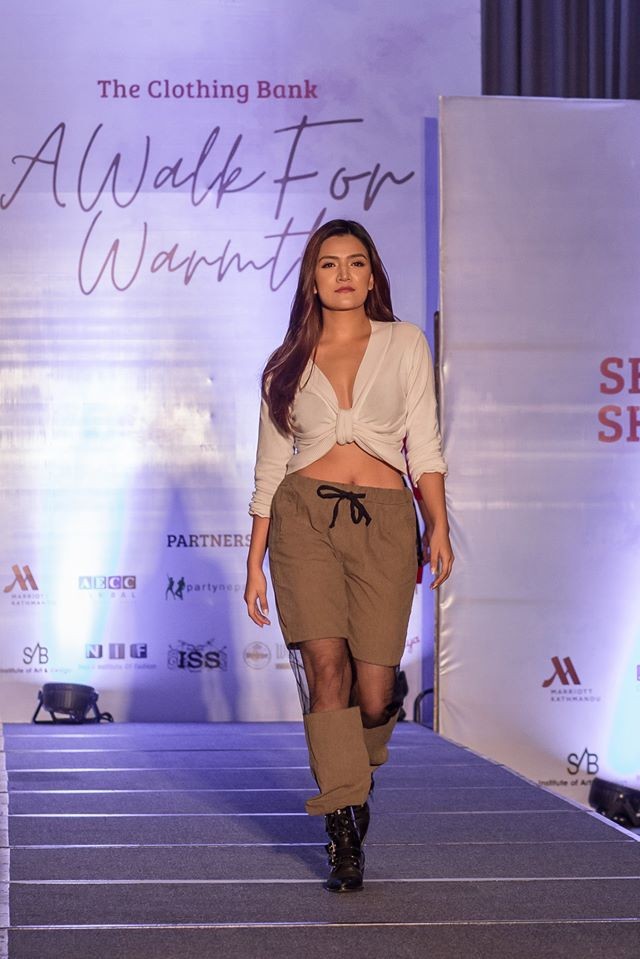 Kathmandu / Dec. 20: The Clothing Bank has organised a charity fashion show to support the deprived people in the Terai with warm clothes in the winter.
Titled as 'A Walk for Warmth', the show organised at Marriott Kathmandu featured the dresses designed by fashion designing students using the recycled clothes.
Prashant Tamrakar choreographed the show in collaboration with Bhawana Kalwani, Karishma Shrestha, Neelum Chand, Paramita RL Rana, Prekchya Bajracharya, Ronali Amatya, Roshani Khatri, Sabita Karki, Shikshya Sangraula and Subekshya Khadka.
Models walked on the ramp with clothes designed from the recycled clothes. The clothes looked attractive and wearable unlike the clothes exhibited in other occasions. The audience did not feel that the outfits were made from the recycled cloth and appreciated the concept.
The event was supported by Marriott Kathmandu hotel, AECC Global, Party Nepal and fashion designing schools.
Coordinator of the Clothing Bank Shree Gurung said that the bank was a project where people can donate wearable clothes and those who need can take the one that fits them.
"Many people just throw the clothes after wearing it a couple of times while many of us throw them because they don't fit in. Therefore, such clothes can be donated to the bank so that people who need them can have them," he said.
The fashion show was organised to demonstrate that the old clothes can be worn after washing and recycling. "Fashion industry is one of the major polluters of the environment globally so by reusing and recycling the clothes, we not only serve the people but also the environment around us," said Gurung.