VNY Promotional Program In Berlin
January 9, 2020 | 9:27 pm&nbsp&nbsp&nbsp&nbsp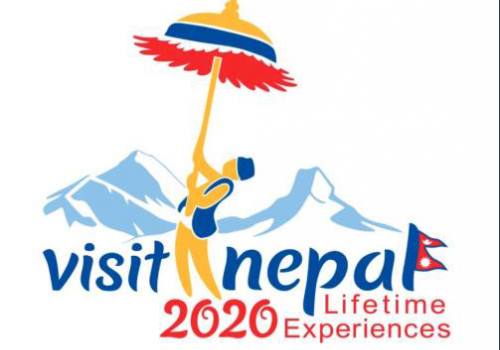 Kathmandu / Jan 9: Berlin-based Embassy of Nepal hosted a colourful inauguration programme of the Visit Nepal Year -2020 on Tuesday in Berlin, Germany.
Markus Potzel, Commissioner for South Asia of the Federal Foreign Office of Germany, Ramesh Prasad Khanal, Ambassador of Nepal to Germany, President of the Non-Resident Nepali Association (NRNA) Kumar Pant and Honorary Public Relations Representative of the Nepal Tourism Board, Germany Dil Gurung jointly inaugurated the program by lightening the traditional Nepali lamps.
Welcoming the guests, Ambassador Khanal gave an overview of objectives of the Government of Nepal to declare the year 2020 as the Visit Nepal Year. He expressed hopes that with sustained efforts to be made by stakeholders, Nepal can achieve the goals of receiving two million tourists in 2020. He urged German friends of Nepal, officials and members of Nepali community to further help propagate Nepali tourism products such as eco-tourism, adventure tourism, cultural and historical tourism, mountain tourism.
Addressing the gathering, Chief Guest Potzel expressed happiness on the efforts being made by Nepal and Nepali people to further consolidate socio-economic development of the country through the promotion of tourism sector. He expressed best wishes to Nepal for the successful conclusion of the campaigns and be able to achieve the goals as set out by the Government.
A variety of cultural dances and musical instrumentals were presented by INAS Germany and Ranav/Deep Team during the programmes which were widely appreciated by the guests.
Similarly, various promotional materials on VNY-2020 were distributed to the participants.