Media Council bill can be revised, says Minister Baskota
January 19, 2020 | 8:32 pm&nbsp&nbsp&nbsp&nbsp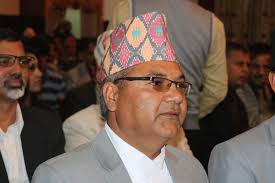 Kathmandu / Jan 19: Minister for Communication and Information Technology Gokul Baskota has said that media houses must pay compensation to the people if the contents disseminated by the media are found to have suffered the people.
Participating at a discussion over the proposed Media Council Act at the bill committee under the National Assembly on Sunday, Minister Baskota opined that the bill aims to hold the media houses accountable.
The proposed law contains harsher provisions including a provision of up to Rs 1 million penalty for publishing content.
The bill states that the council may impose a fine of Rs 25,000 to 1 million against a media house, publisher, editor or journalist if the media content is found tarnishing the dignity or reputation of any individual.
Similarly, the council may make the media house concerned provide compensation to a victim if any content published by it violates the code of ethics, causing damage to any individual or institution.
Expressing his views on the proposed Media Council Act, the minister said that the proposed legislation can be revised.
"We can have such a provision in the new law that the media houses pay compensation to the victims for the content, not the reporters who file the news. Because reporters can't provide millions of rupees to the people as compensation given their low income," he said.
The minister also said that the compensation amount could be provided to the people from the concerned media house in line with the court verdict.
"It is not necessary to specify exactly how much compensation should be given to the people if they are suffered by the content. However, what we can mention is the concerned media houses should be ready to provide such compensation," he said while sharing his views in relation to the proposed law.