SC refuses to issue stay order over writ petition against speaker Sapkota
January 28, 2020 | 9:39 pm&nbsp&nbsp&nbsp&nbsp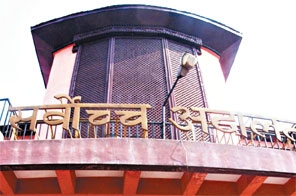 Kathmandu / Jan 28: The Supreme Court on Tuesday refused to issue a stay order over the writ petition against speaker Agni Prasad Sapkota filed by senior advocate Dinesh Tripathi.
A single bench of justice Sapana Malla Pradhan refused to issue stay order over the writ petition.
However, the court has asked the government to provide details regarding the investigation being carried out against Agni Sapkota in connection with the murder of a schoolteacher in Kavrepalanchwok during the conflict era.
A writ petition was filed at the apex court demanding the immediate arrest of Agni Sapkota, a leader of the ruling Nepal Communist Party when he was the sole candidate of the speaker.
In his writ petition, Tripathi had argued that Sapkota was not qualified to become the speaker of the House of Representatives as he was accused of murdering a school teacher during the conflict era.
The writ petitioner had also demanded to arrest Sapkota and produce him before the court.